L'ULTIMU SOGNU
LAST DREAM IN PETRA BIANCA

In the heart of a Corsican forest at night, a woman dreams of hunting. After a kill, as she looks into the eyes of dead wild animals, she can see faces. Those of people who in real life are about to die. This is an ancestral gift that was passed on to her, and comes from the depth of the island. Even though today, no one seems to care about her visions anymore. Because she is a wild woman. A "Mazzera." There is only this one shepherd who is still paying attention.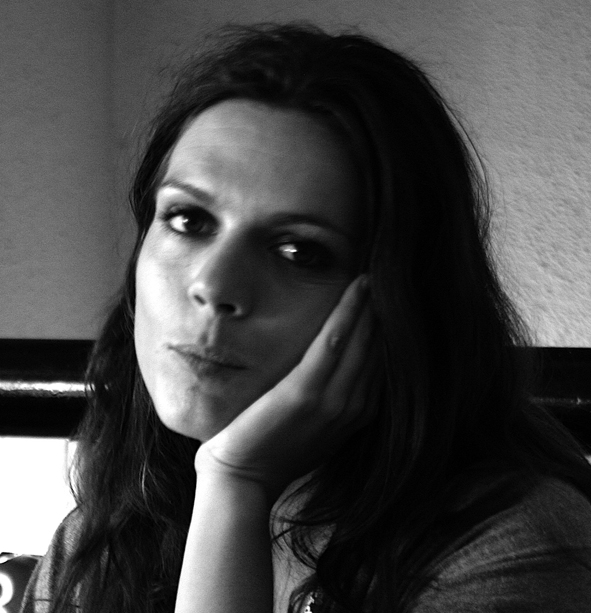 Lisa Reboulleau
Lisa Reboulleau is a French director. After studying humanities and social sciences, she studied cinema in Paris and Marseille and specialised in documentary making. Since 2011, she is also active in film production and script writing and frequently makes use of archival footage in her documentaries. Her short film Renée R., lettres retrouvées (2014), a tragic biopic about death, has been screened at many international festivals.
FILMOGRAFIA
Renée R., lettres retrouvées (cm, doc., 2014), L'ultimu sognu. Dernier rêve à Petra Bianca (L'ultimu sognu. Last Dream in Petra Bianca, mm, doc., 2019).
Declaration
film director
"If there is a place of dreams but also of death, it's Corsica. Located in the heart of the Mediterranean, the island has its own beliefs. In Corsica, the dead are feared and respected, and dreams cross the border between day and night. They are considered the walkway between worlds, times, spaces, the living and the dead. The archetype is the 'Mazzera,' the hunter and dreamer."
lisa reboulleau
L'ULTIMU SOGNU. DERNIER RÊVE À PETRA BIANCA
Francia/France, 2019, 33', bn/bw-col.

l'ultimu sognu. last dream in petra bianca

regia/director
Lisa Reboulleau
fotografia/cinematography
Lisa Reboulleau, Tarek Sami
montaggio/film editing
Elsa Jonquet
musica/music
Diana Saliceti, Pierre Reboulleau
suono/sound
Arno Ledoux, Lisa Reboulleau
interpreti/cast
Diana Saliceti, Paul Griscelli
produttore/producer
Eugénie Michel-Villette
produzione/production
Les Films du Bilboquet
coproduzione/coproduction
Mardi8

**
contatti/contacts
Les Films du Bilboquet
contact@lesfilmsdubilboquet.fr
http://lesfilmsdubilboquet.fr