LUCUS A LUCENDO - A PROPOSITO DI CARLO LEVI
by Alessandra Lancellotti, Enrico Masi




With the expression "Lucus a non lucendo" (wood of non-light), Carlo Levi describes the landscape known during his confinement in Basilicata. After two generations, Stefano Levi Della Torre embarks on a journey to the places of Carlo's public life. The traveling companions are Carlo Ginzburg and Alessandra Lancellotti, who embodies a new disciple, a role that Stefano had played with Carlo. The documentary is a dialectical comparison that alternates the pictorial landscape with the memorial one, to become a separate work in which one of the masterpieces of Italian anthropology, Christ Stopped at Eboli, finds a new cinematographic translation.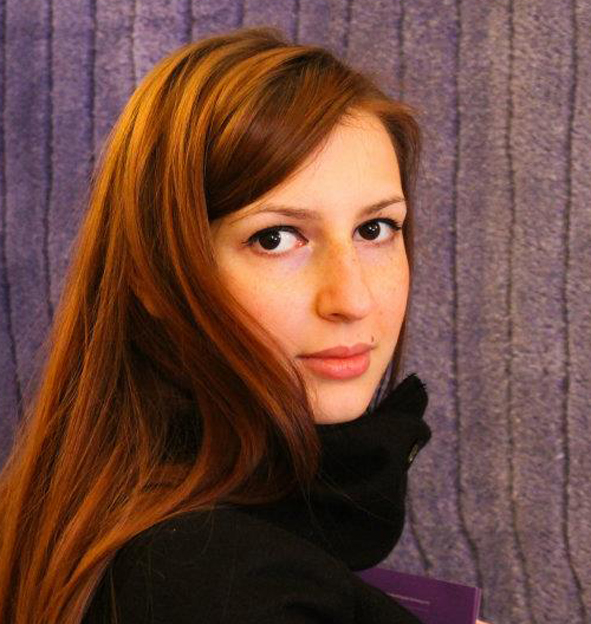 Alessandra Lancellotti
Alessandra Lancellotti (Italy, 1990) is an architect, archivist and documentary author. He studied at the Technische Universität in Vienna and at the Polytechnic of Turin, where he currently works for the Architeca - Cinematographic archive and multimedia of architecture of the Department of architecture and design. She is editor of publishing projects, archiving and enhancement of film heritage.
FILMOGRAFIA
Alessandra Lancellotti, Enrico Masi:Lucus a lucendo - A proposito di Carlo Levi (doc., 2019)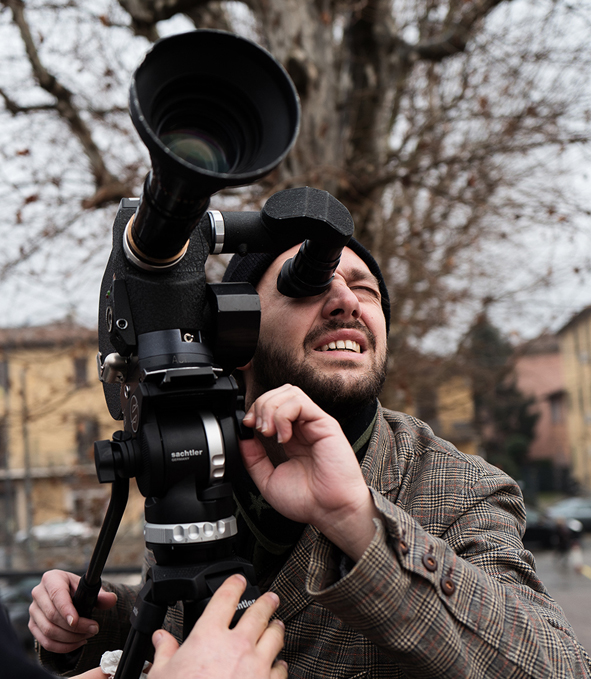 Enrico Masi
Enrico Masi is an Italian musician and film director, has a PhD in Pedagogical Sciences. Founder of Caucaso collective in 2004, he studied Literature, Art History and Cinema at Alma Mater Studiorum. Between 2010 and 2019 he worked at the Big Events Trilogy: its first episode, The Golden Temple, was shown at the Venice FF while the last one, Shelter - Farewell to Eden, was at CPH:DOX and Cinéma du Reél. His research is about cinema and art, focusing on the post-modernity landscape, between antropology and visual sociology.
FILMOGRAFIA
Khalid (cm, doc., 2009), In Calabria o del futuro perduto (doc., 2012), The Golden Temple (doc., 2012), Muro Basso - Se la Decrescita è anche uno Spazio (doc., 2014), Sinai - Un altro passo sulla terra (doc., 2014), Lepanto - Ultimo cangaceiro (doc., 2016), Shelter - Farewell to Eden (doc., 2019)Alessandra Lancellotti, Enrico Masi:Lucus a lucendo - A proposito di Carlo Levi (doc., 2019)
Declaration
film director
"In the discovery of the Levi's heritage, Stefano is the interpreter of a story suspended between past and present, a gateway for those who live in those dark territories that remain buried in the silence of history. The presence of Carlo Levi is so vast that it becomes immanent for us, a positive disease of knowledge, of fear and desire towards the world, of criticism and contemplation of his 'mirroring differences.'"
alessandra lancellotti, enrico masi
LUCUS A LUCENDO - A PROPOSITO DI CARLO LEVI
Italia/Italy, 2019, 83', col.

lucus a lucendo - a proposito di carlo levi

regia/directors
Alessandra Lancellotti, Enrico Masi
fotografia/cinematography
Stefano Croci
montaggio/film editing
Mirko Capozzoli, Enrico Masi
musica/music
Zende Music Ensemble
interpreti/cast
Stefano Levi Della Torre, Carlo Ginzburg, Alessandra Lancellotti, Vincenzo D'Elia, Filomena Poidomani
produttori/producers
Rossana D'Aloisio, Stefano Migliore
produzione/production
Caucaso
coproduzione/coproduction
Istituto Luce-Cinecittà, Domvs Films
Progetto realizzato con il Fondo Etico Bcc Basilicata


**
contatti/contacts
Caucaso Factory
contact@caucaso.info
www.caucaso.info