A seven-chaptered film, conceived as a musical album and composed of seven movements, which can be watched singly (like songs), or in the established order (like a record) or also mixing the films creating new combinations or possible narrations. The "songs" are seven as the principal stars of the Ursa Major. It will be a nocturnal wandering with the starry sky as a reference: an earthly pilgrimage looking for epiphanies or the drift of a hypothetical interstellar trip. Megrez is the fourth chapter of the project.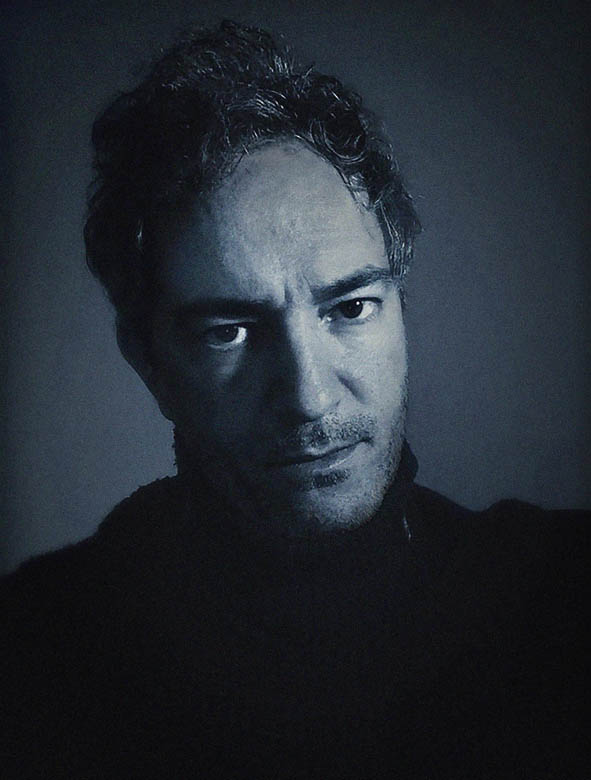 Mauro Santini
Mauro Santini (Fano, Pesaro e Urbino, Italy, 1965), since 2000, has been making films without using a screenplay, recording daily life in diary form. This method gave rise to the seriesof Videodiari, first-person visual stories tied to time and memory; one of them, Da lontano, won in 2002 the section Spazio Italia of Torino Film Festival. In 2006, TFF selected Flòr da Baixa for its international feature film competition. In 2012, he took part in the Cinema corsaro project with his medium-length movie Il fiume, a ritroso (Rome Film Festival) and the feature Carmela, salvata dai filibustieri, codirected by Giovanni Maderna (Venice Film Festival, Giornate degli autori). In 2013, he presented Attesa di un'estate at the Locarno Film Festival.
FILMOGRAFIA
Dove sono stato (cm, 2000), Di ritorno (cm, 2001), Da lontano (cm, 2002), Fermo del tempo (cm, 2003), Flòr da Baixa (cm, 2005), Un jour à Marseille (mm, 2006), Flòr da Baixa (2006), Cosa che fugge (cm, 2008), Notturno (cm, 2009); Carmela, salvata dai filibustieri (coregia/codirector Giovanni Maderna, 2012), Il fiume, a ritroso (mm, 2012), Attesa di un'estate (cm, 2013), Fine d'agosto (cm, 2015), Qualcosa nei passi e nello sguardo (cm, 2018), Giorno di scuola (2018), Vaghe stelle (2018-2019), Le passeggiate (2018-2019).
Declaration
film director
There are images which are born linked to sounds, as though in an indissoluble bond. Images which carry within themselves a past which make them central in the search for the truth. A search which I obsessively conduct, each time trying to repulse the lie. Thus, in Megrez, the dormant breathing in the moonlight and the song of a faraway radio catalyzed yet another nocturnal journey: the fourth chapter of Vaghe stelle.
mauro santini
MEGREZ (VAGHE STELLE)
Italia/Italy, 2019, 7'20'', col.
megrez (vaghe stelle)
regia, fotografia, montaggio, suono/director, cinematography, film editing, sound
Mauro Santini
produzione/production
Mauro Santini, Offsetcamera
**

contatti/contacts
Mauro Santini
mausantini@hotmail.com