NE CROYEZ SURTOUT PAS QUE JE HURLE
JUST DON'T THINK I'LL SCREAM

January 2016. The love story that brought the director to the village in Alsace where he lives ended six months ago. At forty-five, he's now alone, without a car, a job or any real prospects, surrounded by luxuriant nature, the proximity of which is not enough to calm the deep distress into which he's plunged. France, still in shock from the November terror attacks, is in a state of emergency. He feels helpless, lost and watches four to five films a day. He decides to record that stagnation, not by picking up a camera but by editing shots from the stream of films he watches.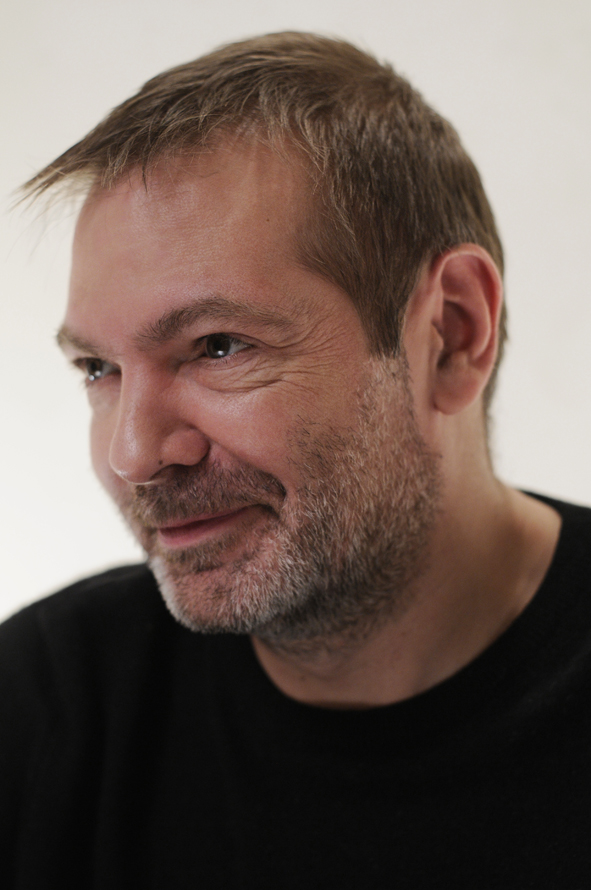 Frank Beauvais
Frank Beauvais (Phalsbourg, France, 1970) is a director and musician. He programmed the competitive selection from Belfort EntreVues Film Festival between 1999 and 2002. Just Don't Think I'll Scream is his first feature film, shot after writing and directing eight short films. He also works as a music consultant in films like Odete (2005) by João Pedro Rodrigues, Capitaine Achab (2007) by Philippe Ramos, Heal the Living (2017) by Katell Quillévéré.
FILMOGRAFIA
À genoux (cm, 2005), Le soleil et la mort voyagent ensemble (cm, 2005), Vosges (Trilogie d'Arno - Première partie) (cm, 2006), Compilation, 12 instants d'amour non partagé (Trilogie d'Arno - Deuxième partie) (mm, 2007), Je flotterai sans envie (Trilogie d'Arno -troisième partie) (mm, 2008), La guitar de diamants (mm, 2009), Un 45 tours de Cheveu (ceci n'est pas un disque) (cm, 2009), Un éléphant me regarde (cm, 2015), Ne croyez surtout pas que je hurle (2019).
Declaration
film director
"As a spectator, I have always been sensitive to the poetry of shots which, once isolated, no longer betray their origin. Shots of clocks, windows, keys, screens, furniture, traffic signs, cogs, keyboards, vegetation, landscapes but also face shots, those of extras suddenly isolated for editing purposes and that we never see again in the film. Through a mashup, I have tried to bring together this type of mute shots, to claim their heterogeneity."
frank beauvais
NE CROYEZ SURTOUT PAS QUE JE HURLE
Francia/France, 2019, 75', col.

ne croyez surtout pas que je hurle

regia, sceneggiatura/director, screenplay
Frank Beauvais
montaggio/film editing
Thomas Marchand
suono/sound
Matthieu Deniau, Philippe Grivel, Olivier Demeaux
produttori/producers
Justin Taurand, Michel Klein, Matthieu Deniau, Philippe Grivel
produzione/production
Les films Hatari, Les films du Bélier, Studio Orlando

**
contatti/contacts
Pascale Ramonda
pascale@pascaleramonda.com