Nour is ten years old and she crossed the Mediterranean by herself to reach Europe. What is she doing on her own in Lampedusa, among the survivors of a shipwreck? Pietro Bartolo, the doctor on the island, takes care of her and, step by step, he tries to reconstruct not only the girl's past, but also her present and a new future.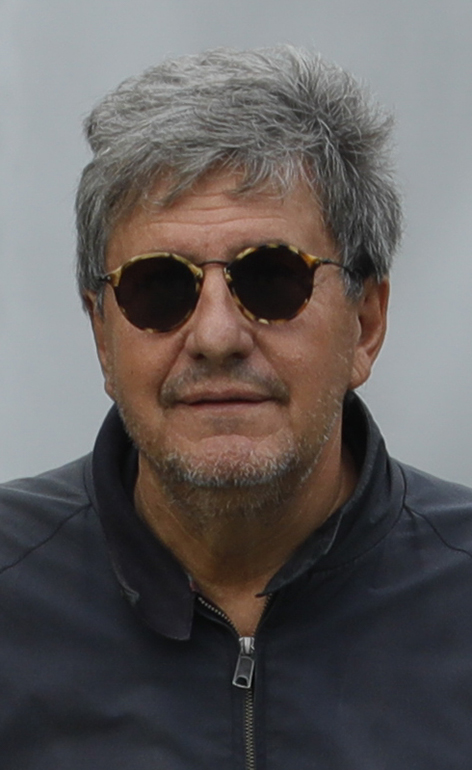 Maurizio Zaccaro
Maurizio Zaccaro (Milan, Italy, 1952), after graduating from the Milan Film School in 1977, made the short film Overkill, receiving an award at Oberhausen. He then went to the film school Ipotesi Cinema, which brought him to making In coda alla coda in 1988. He won a David di Donatello in 1991 for Where the Night Begins, and a second one in 1999 for Un uomo per bene. He directed many TV movies and miniseries from 2000 to 2011, and the documentary film The Piccolo Theatre (2009), participating at the Venice Film Festival, just like Un foglio bianco (2011). Between 2013 and 2016 he took part to the Torino Film Festival with the documentary Adelante petroleros - L'oro nero dell'Ecuador (2013), Augusto Tretti: un ritratto (2015) and Human Happiness (2016).
FILMOGRAFIA
In coda della coda (1988), Kalkstein - La valle di pietra (1992), L'articolo 2 (1993), Il carniere (1996), La missione (1997), Cristallo di rocca (1998), Un uomo perbene (1999), I ragazzi della via Pal (tv, 2002), Al di là delle frontiere (tv, 2003), Mafalda di Savoia (tv, 2005), 'O professore (tv, 2006), Lo smemorato di Collegno (tv, 2008), I nove semi (l'India di Vandana Shiva) (2009), A testa alta (2013), Augusto Tretti: un ritratto (2015), La felicità umana (2016), Nour (2019).
Declaration
film director
"I wondered how I could present Nour's story with the proper respect. I came to the conclusion that nothing in this film could be recreated artificially. To be credible, Nour had to be halfway between true life, which Pietro Bartolo described in his book, and the narrated life which Sergio Castellitto portrays on the screen. Two ways to recount what is real and what is realistic, so that everyone can relate to a complex story, even if it is deeply rooted in the harshest, most uncomfortable, and controversial reality there is."
maurizio zaccaro
NOUR
Italia/Italy, 2019, 90', col.

nour

regia/director
Maurizio Zaccaro
soggetto/story
Pietro Bartolo, Diego De Silva, Maurizio Zaccaro, Monica Zapelli, liberamente tratto da/loosely based on Lacrime di sale di/by Pietro Bartolo e/and Lidia Tilotta, con la collaborazione di/in collaboration with Giacomo Bartolo
sceneggiatura/screenplay
Monica Zapelli, Maurizio Zaccaro, Imma Vitelli
fotografia/cinematography
Fabio Olmi
montaggio/film editing
Paola Freddi
scenografia/production design
Gaspare De Pascali
costumi/costume design
Laura Costantini
musica/music
Alessio Vlad
interpreti/cast
Sergio Castellitto, Raffaella Rea, Linda Mresy, Valeria D'Obici, Fabio Bussotti, Thierry Toscan
produttori/producers
Donatella Palermo, Elisabetta Olmi
produzione/production
Stemal Entertainment, Ipotesi Cinema, Rai Cinema

**
contatti/contacts
Vision Distribution
https://www.visiondistribution.it/