Morten, the patriarch of the wealthy Borgen family, is going through a moment of deep religious crisis with his family: his eldest son Mikkel is an agnostic; the second – Johannes, a theology student – is going through a mystical phase and is preaching as though he were a reincarnation of Jesus; the third son, Anders, is about to marry the daughter of a fanatic supporter of the faith he finds most adverse. A tragic event destabilizes their shaky equilibrium.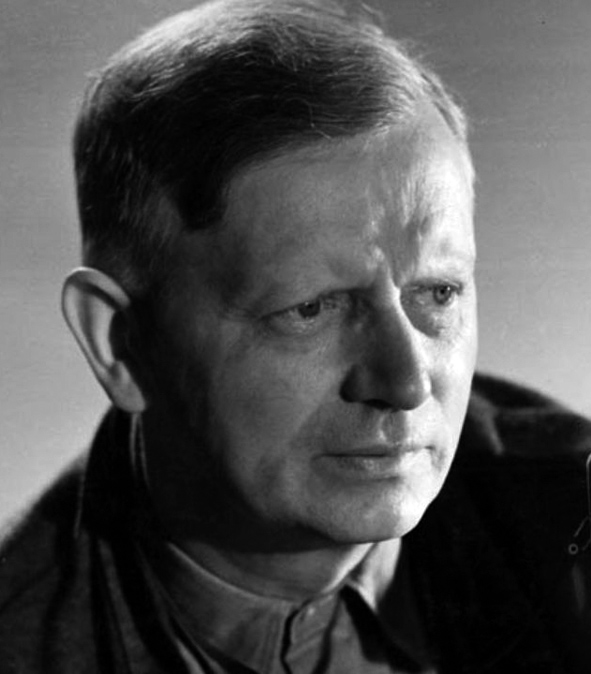 Carl Theodor Dreyer
Carl Theodor Dreyer (Copenhagen, Denmark, 1889 - Copenhagen, Denmark, 1968), the illegitimate son of a Danish farmer and a Swedish governess, was adopted by the Dreyer family. After completing his technical studies, he worked first as a journalist and then as a screenwriter. In 1918, he debuted as a director with Præsidenten, which was followed by six more films. He became famous thanks to Master of the House (1925). In France, Société genérale des films hired him to direct The Passion of Joan of Arc (1928). In 1932, he made Vampyr, is first talkie. Between 1936 and 1941, he returned to journalism and only in 1943 did he direct Dies Irae. He concluded his career with his two masterpieces, Ordet (1955) and Gertrud (1964).
FILMOGRAFIA
filmografia essenziale/essential filmographyPræsidenten (1919), Prästänkan (La vedova del pastore, 1920), Du skal ære din hustru (Il padrone di casa, 1925), La passion de Jeanne d'Arc (La passione di Giovanna d'Arco, 1928) Vampyr - Der Traum des Allan Grey (Vampyr - Il vampiro, 1932), Mødrehjælpen (1942), Vredens Dag (Dies irae, 1943), Två människor (Due esseri, 1945), Vandet på landet (L'acqua nella campagna, 1946), Thorvaldsen (1949), Storstrømsbroen (Il ponte di Storstrom, 1950), Ordet (Ordet - La parola, 1955), Gertrud (1964).
Declaration
film director
"One evening, I was at the premiere of Ordet at the Betty Nansen Teatret. I was taken with the play and surprised at the way Kaj Munk dealt with the problems. I was very struck by the ease with which the author presented his paradoxical theses. As I left the theatre, I was convinced that this play was an excellent story for a movie. Following Einstein's theory of relativity, the new science has brought us closer to a greater comprehension of divinity and offers us, with simplicity, a natural explanation for supernatural things."
carl theodor dreyer
ORDET
Danimarca/Danimarca, 1955, 126', bn/bw

ordet - la parola

regia, sceneggiatura/director, screenplay
Carl Theodor Dreyer
soggetto/story
dal dramma di/from the play of the same title by Kaj Munk
fotografia/cinematography
Henning Bendtsen
montaggio/film editing
Edith Schlussel
scenografia/production design
Erik Aaes
costumi/costume design
M. Sandt Jensen
musica/music
Poul Schierbeck
suono/sound
Knud Kristensen
interpreti e personaggi/cast and characters
Preben Lerdorff Rye (Johannes Borgen), Henrik Malberg (Morten Borgen), Brigitte Federspiel (Inger, moglie di Mikkel/Mikkel's wife), Hemil Hass Christensen (Mikkel Borgen), Ann Elisabeth Rud (Maren Borgen), Cay Christiansen (Anders Borgen), Sylvia Eckhausen (Kirstin Petersen), Ove Rud (il pastore/Pastor), Gerda Nielsen (Anne Petersen), Ejner Federspiel (Peter Petersen), Henry Skjær (il dottore/doctor), Edith Trane (Mette Maren), Susanne Rud (Lelleinger Borgen)
produzione/production
Palladium Film

**
contatti/contacts
Danish Film Institute
www.dfi.dk