Calogero is an ordinary guy who has made an extraordinary decision. He is Sicilian and sells granitas for a living; one day he witnesses a mafia murder and decides to bear testimony. Thus, under the witness protection program, he is hustled away to Sauris, in Friuli, a small village where the people are friendly but hard to understand. In the meantime, the killer he was going to testify against has become an informer and, through an administrative error, he, too, is sent to the same village, under the same false name.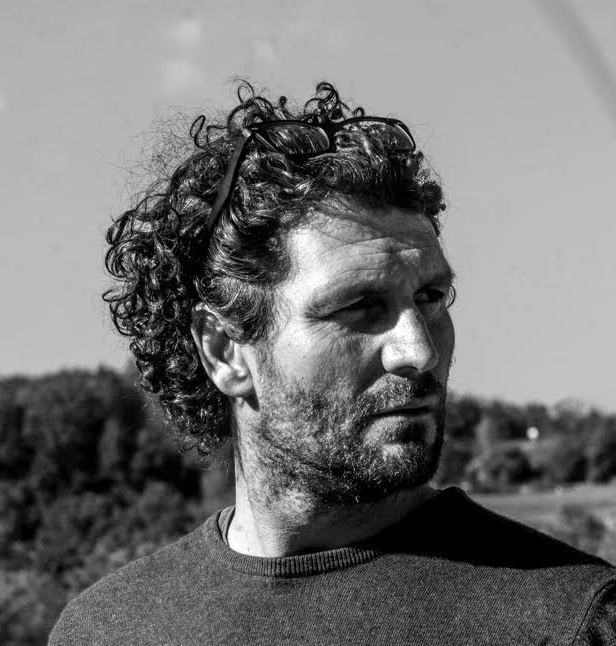 Davide Del Degan
Davide Del Degan (Trieste, Italy, 1968), after receiving his degree in political science, got his start in film by working on productions shot in Trieste, from assistant director for Bigas Luna to acting stints which led him to study at the Drama Acting Center in Lubiana. He debuted as a director in 2001 with the short A corto d'amore, which was followed by the short Interno 9 (2004), which won an Italian Golden Globe. Other shorts followed, including Habibi, the winner of a Silver Ribbon in 2011. In 2016, he made The Last Resort, in collaboration with the Greek director Thanos Anastopoulos. The documentary, presented at Cannes, received various awards in Italy and abroad. In 2012, he began his collaboration with Andrea Magnani and became a partner of Pilgrim Film.
FILMOGRAFIA
filmografia essenziale/essential filmographyUn corto d'amore (cm, 2001), Interno 9 (cm, 2004), Favola zingara (cm, 2008), Il prigioniero (cm, 2008), Habibi (cm, 2010), L'ultima spiaggia (coregia/codirector Thanos Anastopoulos, doc., 2016), Paradise (2019).
Declaration
film director
"The style is purposefully tragicomic and borrows from the lessons of genre and art house cinema, whose point of departure is Italian-style comedy, which uses a physicality and humor that are sometimes grotesque to highlight the tragic life of the characters. The intent is to concentrate our gaze on the protagonists, to free them from social ideologies and missions in order to bring out all the contrasts that distinguish them."
davide del degan
PARADISE
Italia-Slovenia/Italy-Slovenia, 2019, 83', col.

paradise, una nuova vita

regia/director
Davide Del Degan
sceneggiatura/screenplay
Andrea Magnani
fotografia/cinematography
Debora Vrizzi
montaggio/film editing
Luigi Mearelli
scenografia/production design
Niko Novak
costumi/costume design
Polonca Valentincic
musica/music
Luca Ciut
suono/sound
Francesco Morosini
interpreti e personaggi/cast and characters
Vincenzo Nemolato (Calogero), Giovanni Calcagno (Killer), Katarina Čas, Andrea Pennacchi, Branko Završan, Selene Caramazza, Claudio Castrogiovanni, Domenico Centamore
produttori/producers
Andrea Magnani, Gianpaolo Smiraglia, Stefano Basso, Branislav Srdic
produzione/production
Pilgrim Film, Atalante Film, RAI Cinema

**
contatti/contacts
Fandango
www.fandango.it