A miserable Argentine troupe of actors, dancers, musicians, filmmakers and a girl embark on a theatre tour to some country, probably in Latin America. If ever love and money were irreconcilable, Por el dinero is the story of that tragedy.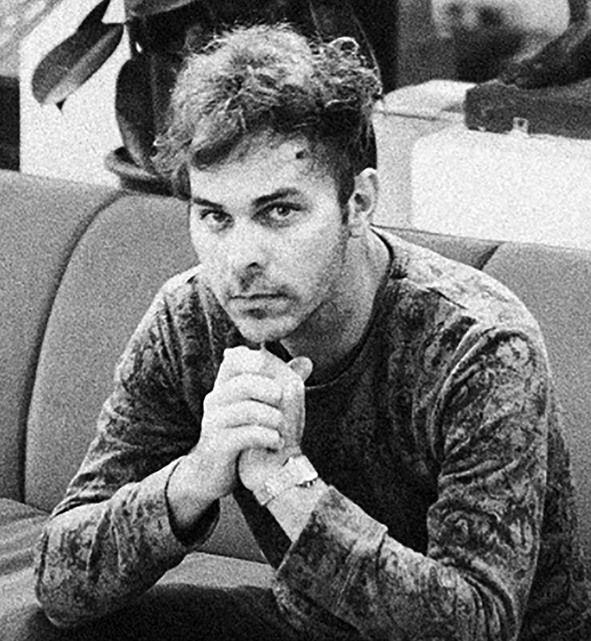 alejo moguillansky
Alejo Moguillansky (Buenos Aires, Argentina, 1978) is an editor and director. His films have been screened in festivals such as Locarno, Berlin, Viennale and London, among others, and they have been highlighted in numerous retrospectives. He co-founded the production company El Pampero Cine.
FILMOGRAFIA
La prisonera (2005), Borges/Santiago: Variaciones sobre un guión (doc., 2008), Aquilea: Nueve pequeños films sobre 'Invasión' (doc., 2008), Castro (2009), Tres fábulas de Villa Ocampo (cm, doc., 2011), El loro y el cisne (2013), El escarabajo de oro (2014), La vendedora de fósforos (2017), Ai Weiwei en Buenos Aires (cm, doc., 2018), Por el dinero (2019).
Declaration
film director
"Just like the characters in Por el dinero, the film is Cervantes and Don Quixote at the same time. It is a financial portrait of those of us who made it and it is perhaps the most autobiographical film ever produced by El Pampero Cine. It ventures to answer a question we have always been asked: what do you live off? How do you finance your films? How do you make a living? Maybe this comedy of adventures will shed light on such a thorny issue."
alejo moguillansky
POR EL DINERO
Argentina, 2019, 80', col.

for the money

regia/director
Alejo Moguillansky
sceneggiatura/screenplay
Alejo Moguillansky, Walter Jakob, Luciana Acuña
fotografia/cinematography
Inés Duacastella
montaggio/film editing
Alejo Moguillansky, Walter Jakob, Mariano Llinás
musica/music
Gabriel Chwojnik
suono/sound
Marcos Canosa
interpreti/cast
Alejo Moguillansky, Luciana Acuña, Matthieu, Perpoint, Gabriel Chwojnik, Vladimir Durán, Rodrigo Moreno, Inés Duacastella, Marcos Canosa, Adrián Grimozzi, Edgardo Castro, Walter Jakob, Rafael Spregelburd, Lalo Rotavería,Cristóbal Peláez
produttore/producer
Laura Citarella
produzione/production
El Pampero Cine

**
contatti/contacts
El Pampero Cine
production@elpamperocine.com.ar
www.elpampercine.com.ar