PRANZO DI NATALE: CIBI GENUINI
PRANZO DI NATALE: CIBI GENUINI

Mario Soldati talks about Christmas, a religious and family celebration at the same time, of the traditional dishes of this festival typical of every Italian region, and interviews Father Mariano on the tradition of the lunch that is eaten on Christmas Eve, and the screenwriter and writer Cesare Zavattini, the shoemaker Angelo Gatto, the baroness Aurelia Michetti Ricci and the general Lorenzo De Grandi on the way they celebrate Christmas in the memory of places of origin and on the typical Christmas dishes of Emilian, Sicilian, Abruzzese and Piedmontese cuisine. Program broadcasted December 17th, 1958.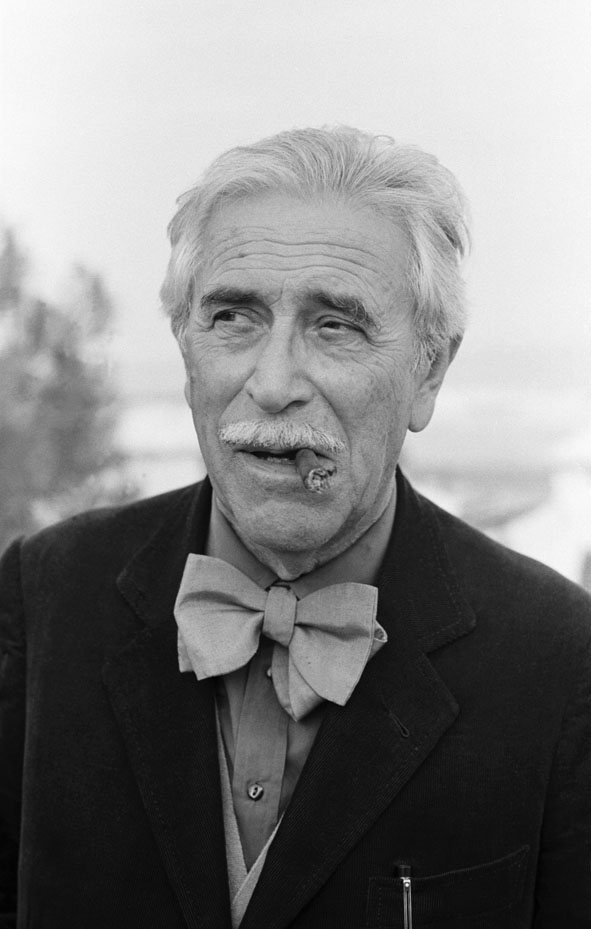 Mario Soldati
Mario Soldati (Turin, Italy, 1906 - Tellaro, La Spezia, Italy, 1999) made his debut as a storyteller in 1929 with the short story collection Salmace. After a period spent in the United States, in 1931 he returned to Italy, where he began working at the Cines-Pittaluga. He made his directorial debut in 1939 with Dora Nelson, inaugurating a style of very elegant formal invoice, influenced by literary ancestry, as testified by the Piccolo mondo antico (1941) and Malombra (1942). Curious and attentive to new languages, as well as a narrator and filmmaker, he will also be a pioneering television author, realizing, with Alla ricerca dei cibi genuini - Viaggio nella valle del Po (1957), one of the fundamental moments of our country's television.
FILMOGRAFIA
filmografia essenziale/essential filmographyDora Nelson (1939), Piccolo mondo antico (1941), Tragica notte (1942), Malombra (1942), Quartieri alti (1945), Le miserie del signor Travet (1946), Eugenia Grandet (1946), Daniele Cortis (1947), Fuga in Francia (1948), Quel bandito sono io (1950), Il sogno di Zorro (1952), Jolanda, la figlia del Corsaro Nero (1952), La provinciale (1953), La mano dello straniero (1954), La donna del fiume (1955), Policarpo, ufficiale di scrittura (1959).
mario soldati
PRANZO DI NATALE: CIBI GENUINI
Italia/Italy, 1958, 44', bn/bw

pranzo di natale: cibi genuini

regia/director
Mario Soldati
soggetto/story
Mario Soldati, con la collaborazione di/with the collaboration of Carlo Musso
fotografia/cinematography
Marco Scarpelli
montaggio/film editing
Vittorio Solito
musica/music
Nino Rota
produzione/production
Rai

**
contatti/contacts
RAI Teche