Raf paints walls pink. Raf sees no future for herself. Raf meets Tal. Tal is charismatic. Tal is rich. Tal changes everything.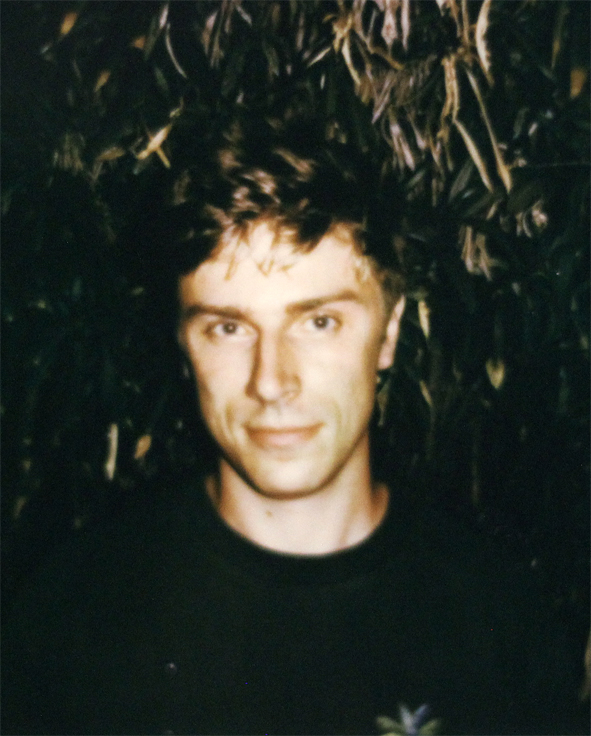 Harry Cepka
Harry Cepka (Vancouver, Canada) lived in Vancouver, Montreal and Toronto and worked in small-press publishing before moving to New York to pursue his MFA in film directing. He has screened his short film work at VIFF and DOXA in Vancouver, as well as various smaller venues in New York, and has also taught in NYU's graduate film program. As an editor, Harry's work has screened at Slamdance, Palm Springs and New Orleans. He is currently writing his second feature, also a collaboration with Grace Glowicki, for which he received a Canada Council development grant.
FILMOGRAFIA
filmografia/filmographyDirt Nap (cm, 2014), Golden Teachers (cm, 2015), Ovis Aries (doc., cm, 2016), Raf (2019).
Declaration
film director
"Raf is the culmination of five years of blood, sweat, and tears shed while living and studying film in New York. The film itself sprang from my long-term friendships with lead actors Grace Glowicki and Jesse Stanley. I wrote the script specifically for Grace and Jesse; I knew that they would have natural comedic chemistry, and that their unique talents and eccentricities would lead us into unknown and exciting dramatic territory. Raf is my first feature film. It is an exploration of what happens when someone who feels lost meets someone with too much charisma to go around."
harry cepka
RAF
Canada-Usa, 2019, 91', col.

raf

regia, sceneggiatura/director, screenplay
Harry Cepka
fotografia/cinematography
Gregory Frank Oke
montaggio/film editing
Blair McClendon, Harry Cepka
scenografia/production design
Marian Mathias
musica/music
Casey MQ
suono/sound
Joseph Sackett
interpreti e personaggi/cast and characters
Grace Glowicki (Raf), Jesse Stanley (Tal), Harry Cepka (Roger), Victor Dolhai (Scott), Alexis Teliszewsky (Alfred), Ed Cepka (Ed), Katie Burrel (Irma), Trevor Mitchell (il tipo del bar/Bar Dude), Ken Scott (il signor/Mr Crispin)
produttori/producers
Sara Blake, Charlotte Wells

**
contatti/contacts
Harry Cepka
sha.cepka@gmail.com