A modern screen adaptation of a Georgian folktale about a mother, a son and his beloved. This work reminds us that fairy tales don't always have happy endings and one's life could end up as a psychological thriller. It investigates social norms and expected behaviors that often pass unexamined yet have a tremendous effect on our understanding of identity; family, national belonging and self.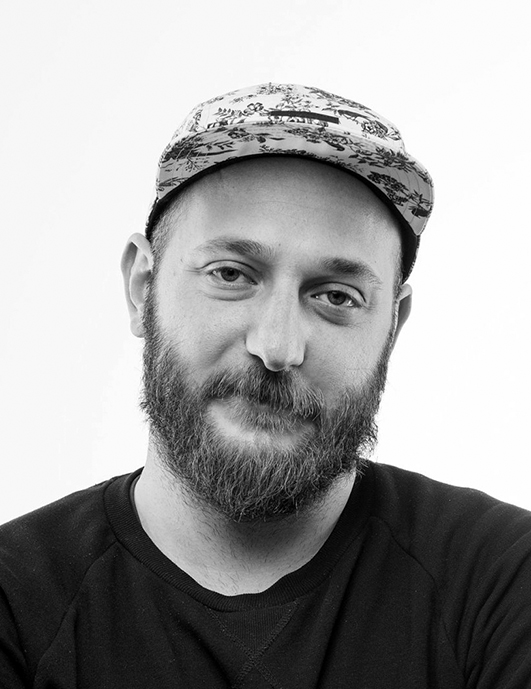 Vajiko Chachkhiani
Vajiko Chachkhiani (Tbilisi, Georgia, 1985) lives and works in Berlin. He studied mathematics and informatics at the Technical University in Tbilisi, before turning to fine art, which he studied at Universität der Künste in Berlin, and Gerrit Rietveld Academie, in Amsterdam. Solo exhibitions include the State Museum of Literature, Tbilisi (2013), and Museum für Gegenwartskunst, Siegen, Germany (2014). Group shows include Museum of Contemporary Art, Wolfsburg (2014), and Bundeskunsthalle, Bonn (2015). Chachkhiani held a DAAD scholarship (2013), was awarded the prestigious 7th Rubens Promotional Award of the Contemporary Art Museum Siegen (2014), and was accepted for the ISCP Residency Program, New York (2016).
FILMOGRAFIA
filmografia essenziale/essential filmographyTbilisi 4. Every Day Is Saturday (2007), Evil in the Church (2009, Minimal Maximal (2011), A Sophisticated Guidebook Through a False Territory (2012), Mean What You See (2014), Stranger Than Paradise (2015), Winter Which Was Not There (2017), Four Rooms with a View (2018), Glass Jaw (2018), Down to a Sunless Sea (2019), Glass Muscle (Film Trilogy) (2019), Shivering Heart (cm, 2019).
vajiko chachkhiani
SHIVERING HEART
Georgia, 2019, 10', col.

shivering heart

regia/director
Vajiko Chachkhiani

**
contatti/contacts
Protoginema
mari@protocinema.org