She was struck by the vision of Simple Men by Hal Hartley in adolescence, and by her interpreter Elina Löwensohn, as a child Federica had suffered from epileptic seizures, just like the protagonist of that film. Thirty years later Federica, a young director, meets Elina, an underground myth that is in slight decline, in Rome for yet another audition. Federica proposes that she shoot a film about her life, from childhood in Ceausescu's Romania to American cult movies, and it's like the promise of a renaissance.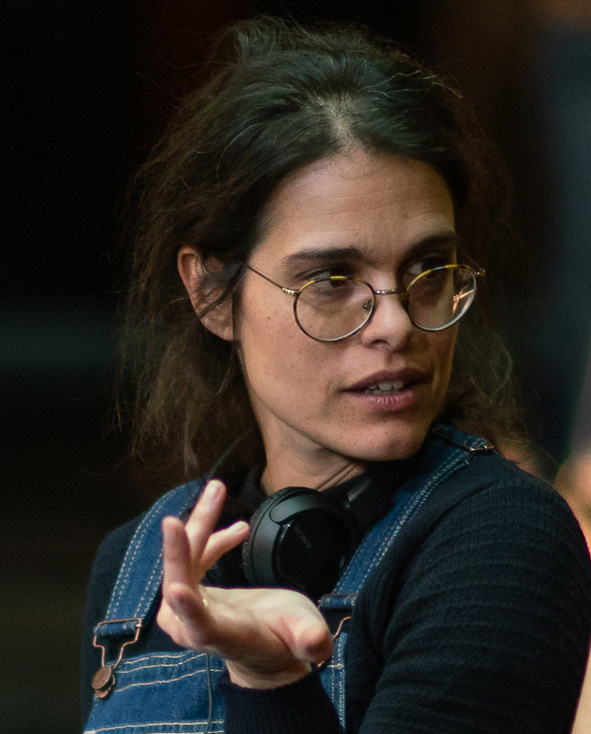 Chiara Malta
Chiara Malta (Rome, Italy, 1977) has been living in Paris since 2002. Her documentary Armando e la politica (2008) premiered as the opening night film at Turin Film Festival, and was aired on ZDF and Arte. She has written and directed many shorts, mixing fiction, animation and documentary. With her short Les yeux du renard (2012), she has started a reflection on childhood, tinted with magical realism. Simple Women, which she developed as a Villa Medici resident artist in Rome, is her first feature film.
FILMOGRAFIA
filmografia/filmographyL'isle (cm, 2006), Armando e la politica (doc., 2008), J'attendes une femme (cm, 2010), L'amour à trois (cm, 2010), Les yeux du renard (cm, 2012), L'existence selon Gabriel (cm, 2015), Histoire de Stefano (cm, 2017), Simple Women (2019).
Declaration
film director
"For years I thought that Elina Löwensohn was an American actress. I had seen her in Hal Hartley's films. I can't say I was a fan of hers. I just knew who she was: Elina Löwensohn, an American actress. Then, one day, someone introduced us. She immediately told me she was Romanian. The echo of something she said stuck in my head, like a hammering, obstinate refrain: 'I'm not an American actress, I'm not who you think I am.' I built this film around a central question: what's behind an image? Images often deceive. We have to be alert."
chiara malta
SIMPLE WOMEN
Italia-Romania/Italy-Romania, 2019, 85', col.

simple women

regia
Chiara Malta
sceneggiatura/screenplay
Chiara Malta, Sébastien Laudenbach, Marco Pettenello
fotografia/cinematography
Tudor Vladimir Panduru
montaggio/film editing
Ioachim Stroe, Giogiò Franchini
scenografia/production design
Massimiliano Nocente
costumi/costume design
Loredana Buscemi
musica/music
Olivier Mellano
suono/sound
Gianluca Scarlata
interpreti e personaggi/cast and characters
Jasmine Trinca (Federica), Elina Löwensohn (Elina), Francesco Acquaroli, Anna Malvica, Mirella Mazzeranghi, Betti Pedrazzi, Thomas Bradley, Michael Rodgers, Cosmina Olariu, Ozana Oancea, Roberta Zanardo, Paolo Graziosi
produttori/producers
Marta Donzelli, Gregorio Paonessa
produzione/production
Vivo Film, Rai Cinema
coproduttore/coproducer
Ada Solomon
coproduzione/coproduction
microFILM

**
contatti/contacts
Vivo Film
info@vivofilm.it
www.vivofilm.it