Teresa is a young disabled singer determined to be somebody in the world of traditional Italian music, despite the difficulties due to her physical condition, the post-seismic context and her freaky helpers. A mockumentary entirely shot with local actors in a brand new district created around a container area, after the 2016 center Italy earthquake.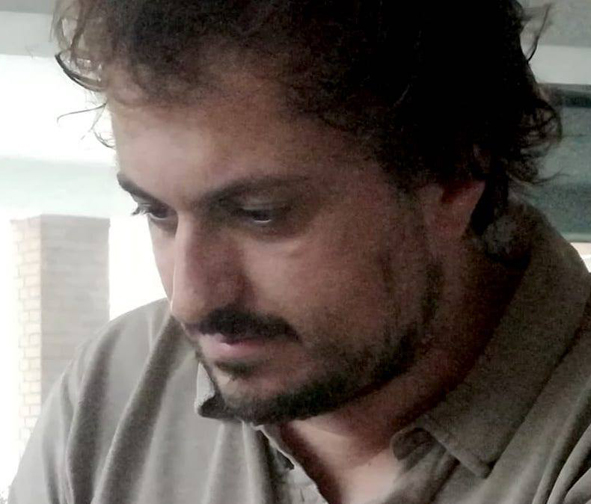 Damiano Giacomelli
Damiano Giacomelli (Tolentino, Macerata, Italy, 1983) studied multimedia communication and writing for cinema. He has been investigating since 2010 the communities of the Apennine hinterland through film projects, film training activities with Officine Mattòli and the artistic direction of the Borgofuturo Festival. After Un rovescio (2014) and La strada vecchia (2018), Spera Teresa (2019) is his third short film. In 2019, his first documentary film, entitled Noci sonanti, is released in competition in Biografilm - International celebration of lives. Here it wins Hera - New talents Award, for the Best First Film.
FILMOGRAFIA
Un rovescio (cm, 2014), La strada vecchia (cm, 2018), Spera Teresa (cm, 2019), Noci sonanti (doc., 2019).
Declaration
film director
"The idea behind Spera Teresa comes from some dynamics related to the immediate post-earthquake  and the choice to put it on stage with this language immediately seemed functional to me. We worked between fiction and documentary, putting history in real contexts, always trying not to betray one or the other. This was possible also thanks to the reliability of the interpreters of this little experiment."
damiano giacomelli
SPERA TERESA
Italia/Italy, 2019, 15', col.
spera teresa
regia, soggetto, montaggio/director, story, film editing
Damiano Giacomelli
fotografia/cinematography
Cristiano Coini
scenografia/production design
Davide Marchi
costumi/costume design
Francesca Zenobi
suono/sound
Valerio Di Loreto
interpreti/cast
Rebecca Liberati, Stanley Igbokwe, Iva Zanicchi
produttore/producer
Giordano Viozzi
produzione/production
Sushi Adv,
Officine Mattòli Produzioni
**
contatti/contacts
Prem1ere s.r.l.
premierefilmdistribution@gmail.com
www.premierefilm.it