STUDIO VISIT 09: PAINTING PREVIEW
STUDIO VISIT 09: PAINTING PREVIEW

In a clearly constructed "multiple-reality" work, Theo Triantafyllidis' Ork character pairs prevalent video game tropes with the performative persona of The Artist. Here aesthetics are inspired by medieval contraptions, engineering tools, brutalism and gaming culture in the form of a studio visit with a painter who is clearly in a digital program. Triantafyllidis' works merge AR, VR, sculpture and video. This work is a video recording of a VR performance, in one take, with no edits.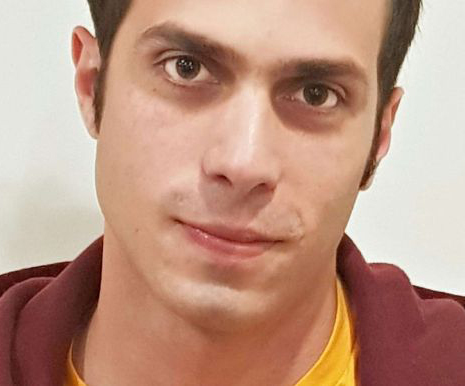 Theo Triantafyllidis
Theo Triantafyllidis (Athens, Greece, 1988) is an artist who builds virtual spaces and the interfaces for the human body to inhabit them. He holds an MFA from UCLA Design Media Arts and a diploma of Architecture from the National Technical University of Athens. He creates expansive worlds and complex systems where the virtual and the physical merge in uncanny, absurd and poetic ways. These are often manifested as performances, virtual and augmented reality experiences, games and interactive installations. He uses awkward interactions and precarious physics, to invite the audience to embody, engage with and challenge these other realities. Through the lens of monster theory, he investigates themes of isolation, sexuality, and violence in their visceral extremities.
FILMOGRAFIA
Studio Visit 09: Painting Preview (2018)
theo triantafyllidis
STUDIO VISIT 09: PAINTING PREVIEW
Grecia/Greece, 2018, 3', col.

studio visit 09: painting preview

regia/director
Theo Triantafyllidis

**
contatti/contacts
Protocinema
mari@protocinema.org