To escape his creditors, Joe Gillis – a penniless screenwriter – by chance ends up at a mausoleum-like villa on Sunset Boulevard in Hollywood. It is the home of Norma Desmond, a former diva of silent movies, who hires him to co-write an improbable story which she believes will mark her comeback into the world of cinema. The two become sentimentally involved but Gillis soon tires of her and begins to go out with a young woman who is a screenwriter at Paramount. Norma goes mad with jealousy.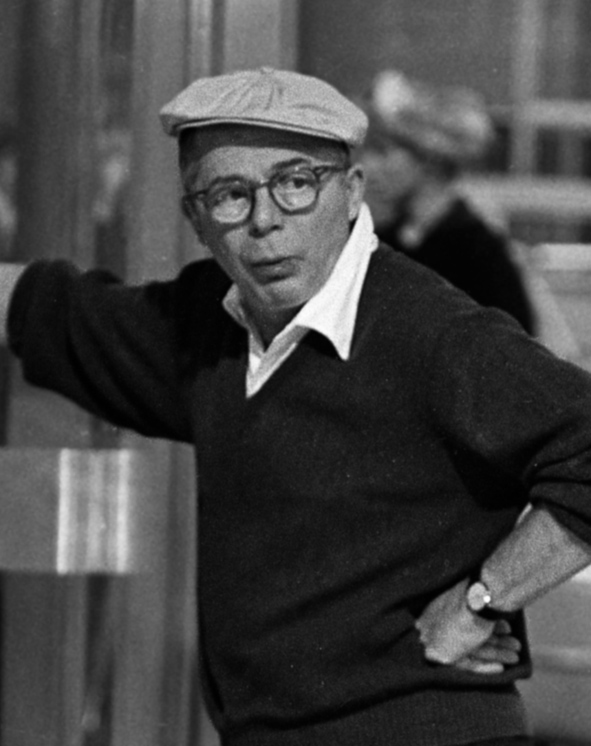 Billy Wilder
Billy Wilder (Sucha Beskidzka, Poland, 1906 - Los Angeles, USA, 2002) abandoned his university studies and worked as a journalist. At the end of the 1920s, he began to write screenplays with Siodmak and Ulmer. With Hitler's rise to power, he was forced to move to the USA, where he started working for Paramount. He inherited Lubitsch's ability to use comedy to strike at the heart of the American dream. Before dedicating himself to that genre, he tried his hand at film noir with Double Indemnity (1944), melodramas with The Lost Weekend (1945), and socially-involved cinema with Ace in the Hole (1951). In 1950, he directed Sunset Boulevard, which won two Oscars. Between 1960 and 1970, he directed five comedies, including The Apartment.
FILMOGRAFIA
filmografia essenziale/essential filmographyDouble Indemnity (La fiamma del peccato, 1944), Sunset Boulevard (Viale del tramonto, 1950), Ace in the Hole (L'asso nella manica, 1951), Sabrina (id., 1954), The Seven Year Itch (Quando la moglie è in vacanza, 1955), Witness for the Prosecution (Testimone d'accusa, 1957), Some Like It Hot (A qualcuno piace caldo, 1959), Irma La Douce (Irma la dolce, 1963), The Front Page (Prima pagina, 1974).
Declaration
film director
"I wanted to try my hand at a movie about Hollywood. At first it was supposed to be a comedy and only later did it become the story of a silent movie star and a writer. But we couldn't find an actress to play the diva. Someone, maybe George Cukor, mentioned Gloria Swanson. It was marvelous to also have Stroheim on board; he gave me two ideas for the movie. The first, which I used, was to have the fan letters be written by Max, Norma Desmond's former husband, played by Stroheim himself."
billy wilder
SUNSET BOULEVARD
Usa, 1950, 110', bn/bw

viale del tramonto

regia/director
Billy Wilder
soggetto, sceneggiatura/story, screenplay
Billy Wilder, Charles Brackett, D.M. Marshman jr.
fotografia/cinematography
John F. Seitz
montaggio/film editing
Arthur P. Schmidt
scenografia/production design
Hans Dreier, John Meehan
costumi/costume design
Edith Head
musica/music
Franz Waxman
suono/sound
John Cope, Harry Lindgren
interpreti e personaggi/cast and characters
Gloria Swanson (Norma Desmond), William Holden (Joe Gillis), Erich von Stroheim (Max von Mayerling), Nancy Olson (Betty)
produttore/producer
Charles Brackett
produzione/production
Paramount

**
contatti/contacts
Park Circus
www.parkcircus.com