On the volcanic island of Hawaii, ten-year-old Manu and her mother collect wild, endangered bees in order to breed disease-resistant colonies. Her father is protesting on the sacred mountain Mauna Kea against the establishment of a gigantic telescope. On a neighboring mountain, six NASA scientists practice living on Mars, and, under the ground and the water, the Kilauea volcano quivers fatefully.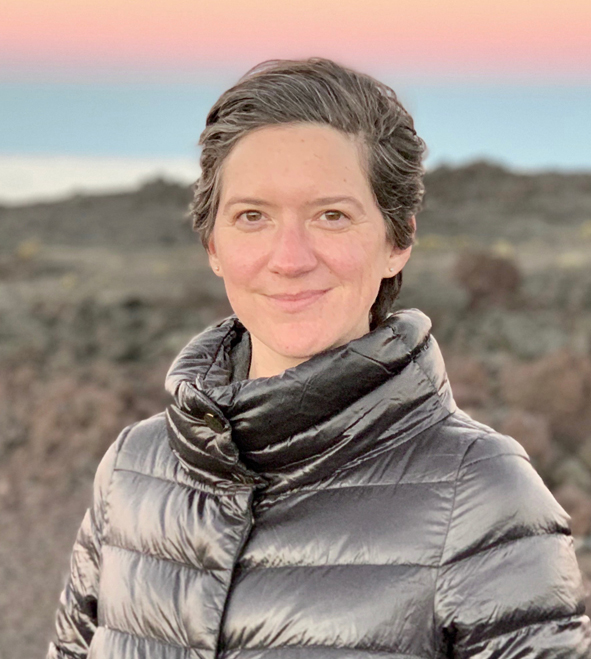 Sarah Christman
Sarah Christman (Philadelphia, PA, USA, 1978) makes films that explore the intersections between people, technology and the natural world. Her work has screened widely, including International Film Festival Rotterdam, Toronto Film Festival, New York Film Festival, MoMA Documentary Fortnight and the Los Angeles Film Forum. She received the New Visions Award from the San Francisco International Film Festival for her debut film Dear Bill Gates and Jury Awards from the Ann Arbor Film Festival for Gowanus Canal and As Above, So Below. Christman is an Associate Professor in the Film Department of Brooklyn College and the Feirstein Graduate School of Cinema/CUNY. Swarm Season is her first feature length film.
FILMOGRAFIA
Dear Bill Gates (cm, 2006), Broad Channel (cm, 2010), As Above, So Below (doc., 2012), Gowanus Canal (cm, 2013), 7285 (cm, 2015), Swarm Season (doc., 2019).
Declaration
film director
"I travelled to the Big Island to learn more about artificial queen breeding […]. When I arrived in 2015, it was impossible to ignore the protests surrounding the proposed construction of the Thirty Meter Telescope on the sacred Mauna Kea mountain. I was astonished to discover a computer rendering of the telescope – a grid of hexagonal mirrors – a design mimicking the efficiency and stability of the honeybee's comb. I knew intuitively that this would be the through-line of the film, and four years of shooting and editing later, the resulting film form is a vignette structure with a web of connecting threads."
sarah christman
SWARM SEASON
Usa, 2019, 86', col.

swarm season

regia, montaggio, produttore/director, film editing, producer
Sarah Christman
fotografia/cinematography
Zara Popovici
musica/music
Cool For You
suono/sound
Kevin T Allen
interpreti/cast
Manu Yahna, Alison Yahna

**
contatti/contacts
info@swarmseason.comswarm
www.swarmseason.com