Country:
France, Israel, Germany

In Paris, things do not exactly get off to a good start for Yoav. Yet this young Israeli had arrived with such great expectations. He is determined to get rid of his nationality as quickly as possible. For him, being Israeli is like a tumour that has to be surgically removed. Becoming French, on the other hand, would quite simply mean his salvation. The necessary visits to the Israeli embassy annoy him. The young French couple whom he befriends has some rather strange ideas about how to help him.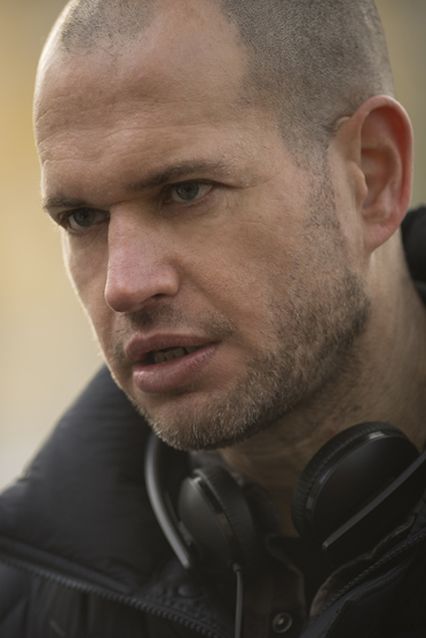 Nadav Lapid
Nadav Lapid (Tel Aviv, Israel 1975) is a director and screenwriter. He studied philosophy at Tel Aviv University. After military service, he moved to Paris before returning to Israel to take a degree at the Sam Spiegel Film & Television School in Jerusalem. His short film Road screened in Berlinale. His debut feature film Policeman won the Special Jury Prize at Locarno in 2011 while The Kindergarten Teacher featured in the 2014 Semaine de la critique at Cannes. In 2015, Why? screened in Berlinale Shorts. He is a recipient of the French Order Chevalier des arts et des lettres.
FILMOGRAFIA
Proyect gvul (cm, 2003) Kvish (cm, 2005), Ha-chavera shell Emile (mm, 2006), Policeman (2011), Footsteps in Jerusalem (doc., 2013), The Kindergarten Teacher (2014), Love Letters to Cinema (cm, 2015), Lama? (cm, 2015), The Diary of a Wedding Photographer (cm, 2016), Synonymes (2018).



Declaration
film director
"As expressed by the catchphrase of German expressionist painters – paint not the passing car but the feeling experienced as it passes – my film endeavors to film not views of Paris, but feelings experienced by Yoav, or myself, when walking in the city. Yoav's gaze is that of the person who does not want to see. At the beginning of the film, he refuses to look up to take in the Seine because he is looking for another, authentic, intimate Paris, not tourist Paris."
nadav lapid
SYNONYMES
Francia-Germania-Israele/France-Israel-Germany, 2018, 123', col.

synonymes

regia/director
Nadav Lapid
sceneggiatura/screenplay
Nadav Lapid, Haïm Lapid
fotografia/cinematography
Shaï Goldman
montaggio/film editing
Era Lapid, François Gédigier, Neta Braun
scenografia/production design
Pascale Consigny
costumi/costume design
Khadija Zeggaï
musica/music
Marc Verdaguer, Ferran Font
suono/sound
Marina Kertész, Sandy Notarianni, Christophe Vingtrinier
interpreti e personaggi/cast and characters
Tom Mercier (Yoav), Quentin Dolmaire (Emile), Louise Chevillotte (Caroline) produzione/production
Saïd Ben Saïd & Michel Merkt - SBS Films
coproduzione/coproducers
Osnat Handelsman Keren & Talia Kleinhendler - Pie Films, Janine Jackowski, Jonas Dornbach, Maren Ade - Komplizen Film

**
contatti/contacts
SBS Productions - Kevin Chneiyeiss
k.chneiyeiss@sbs-productions.com
www.sbs-productions.com