THE CURSE OF FRANKENSTEIN
THE CURSE OF FRANKENSTEIN

The movie which ushered in Hammer's season of horror: carnal and colorful, it sparked the rage of the censors and, thanks to its success at the box office, relaunched the genre. The story of Frankenstein follows in the traces of Mary Shelley, but focuses above all on the cynical and amoral doctor. Peter Cushing is a cold dandy, Christopher Lee is the first of his Creatures (a different one each time). Directed by Fisher and written by Jimmy Sangster, the Baron reveals Byronic excesses.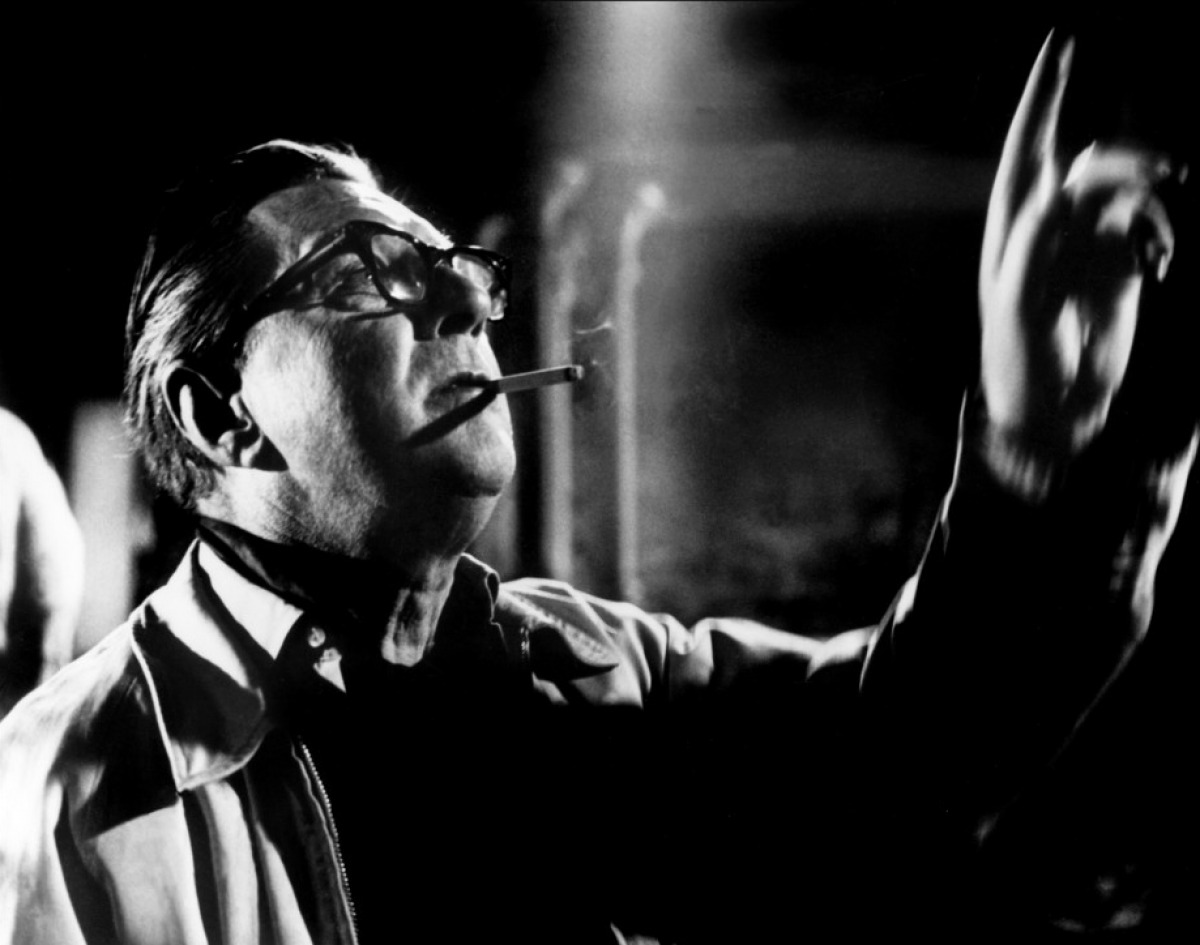 Terence Fisher
Terence Fisher (London, UK, 1904-1980) started working in cinema as an editor and production director first, and then as a filmmaker, directing a wide variety of movies. After meeting in the Fifties the production company Hammer, he came up with a whole new genre of B movies mixing fantasy and horror, which made him famous.
FILMOGRAFIA
The Curse of Frankenstein (La maschera di Frankenstein, 1957), Horror of Dracula (Dracula il vampiro, 1958), The Revenge of Frankenstein (La vendetta di Frankenstein, 1958), The Hound of the Baskervilles (La furia dei Baskerville, 1959), The Mummy (La mummia, 1959), The Brides of Dracula (Le spose di Dracula, 1960), The Two Faces of Dr Jekyll (Il mostro di Londra, 1960), The Phantom of the Opera (Il fantasma dell'Opera, 1962), The Gorgon (Lo sguardo che uccide, 1964), Dracula: Prince of Darkness (Dracula, principe delle tenebre, 1966), Frankenstein Created Woman (La maledizione dei Frankenstein, 1967), Frankenstein Must Be Destroyed (Distruggete Frankenstein!, 1969), Frankenstein and the Monster from Hell (Frankenstein e il mostro dell'inferno, 1973).Terence Fisher, Antony Darnborough:The Astonished Heart (Lo spirito, la carne, il cuore, 1950), So Long at the Fair (Tragica incertezza, 1950).
terence fisher
THE CURSE OF FRANKENSTEIN
Regno Unito/UK, 1957, 35mm, 82', col.

regia/director
Terence Fisher
soggetto/story
dal romanzo/from the novel Frankenstein di/by Mary Shelley
sceneggiatura/screenplay
Jimmy Sangster
fotografia/cinematography
Jack Asher
montaggio/film editing
James Needs
effetti speciali/special effects
Les Bowie
scenografia/production design
Jimmy Sangster
musica/music
James Bernard
interpreti e personaggi/cast and characters
Peter Cushing (Victor Frankenstein), Christopher Lee (la Creatura/Creature), Hazel Court (Elizabeth), Rovert Urquhart (Paul Krempe)
produttore/producer
Anthony Hinds
produzione/production
Hammer Films