THE GOOD LIAR / L'INGANNO PERFETTO

Career con man Roy Courtnay sets his sights on his latest mark: recently widowed Betty McLeish, worth millions. And he means to take it all. But as the two draw closer, what should have been another simple swindle takes on the ultimate stakes.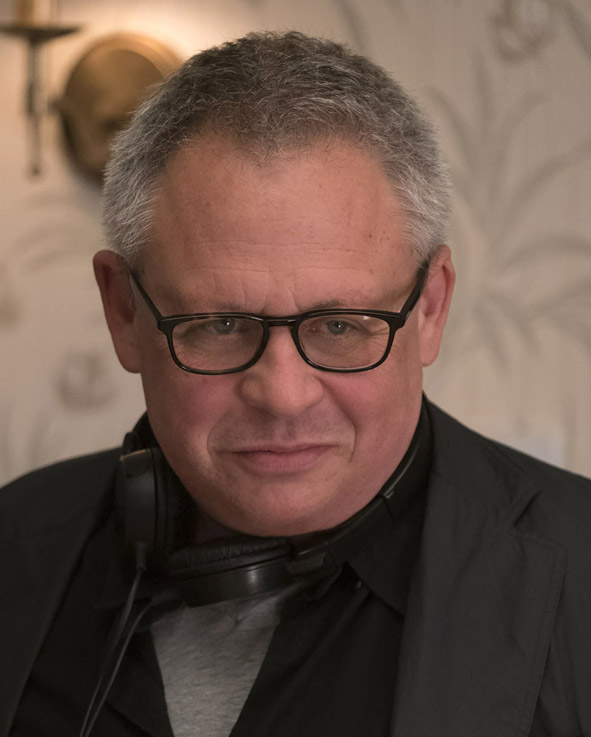 Bill Condon
FILMOGRAFIA
filmografia essenziale/essential filmographySister, Sister (I delitti della palude, 1987), Candyman: Farewell to the Flesh (L'inferno nello specchio, 1995), Gods and Monsters (Demoni e dei, 1998), Kinsey (id., 2004), Dreamgirls (id., 2006), The Twilight Saga: Breaking Dawn - 1 (id., 2011), Tilda (tv, 2011), The Twilight Saga: Breaking Dawn - 2 (id., 2012), The Fifth Estate (Il quinto potere, 2013), Mr Holmes (Mr Holmes - Il mistero del caso irrisolto, 2015), Beauty and the Beast (La bella e la bestia, 2017), The Good Liar (L'inganno perfetto, 2019).
Declaration
film director
"The Good Liar is an intriguing look at the dark side of human nature but often with a glimmer of macabre humor. It's a thriller with a Hitchcockian feel, weaving in elements of mystery, crime and a human drama. The best part of watching a movie like this is that you never know what's going to happen – or why. What excites me most is how audiences will piece together this intricate puzzle with all its twists and turns. And at its heart are two beautifully complex characters played by two of the greatest actors of all time, at the top of their form, who can keep you guessing like a classic till the very end. [...] It was all wickedly fun."

bill condon
THE GOOD LIAR
Usa, 2019, 109', col.

l'inganno perfetto

regia/director
Bill Condon
soggetto/story
dall'omonimo romanzo di/from the novel of the same title by Nicholas Searle
sceneggiatura/screenplay
Jeffrey Hatcher
fotografia/cinematography
Tobias Schliessler
montaggio/film editing
Virginia Katz
scenografia/production design
John Stevenson
costumi/costume design
Keith Madden
musica/music
Carter Burwell
interpreti e personaggi/cast and characters
Helen Mirren (Betty McLeish), Ian Mckellen (Roy Courtnay), Russell Tovey (Stephen), Jim Carter (Vincent), Mark Lewis Jones (Bryn), Laurie Davidson (Hans Taub), Phil Dunster (Roy Courtnay)
produttori/producers
Greg Yolen, Bill Condon
produzione/production
1000 EYES

**
contatti/contacts
Warner Bros. Ent. Italia
info@warnerbros.com
www.warnerbros.com