Wayne, an amateur method actor, inherits the city's last adult cinema from his estranged father Al. Seeing this as an unconventional opportunity to reconcile with the father he barely knew, Wayne absorbs himself in the underworld of the adult cinema business.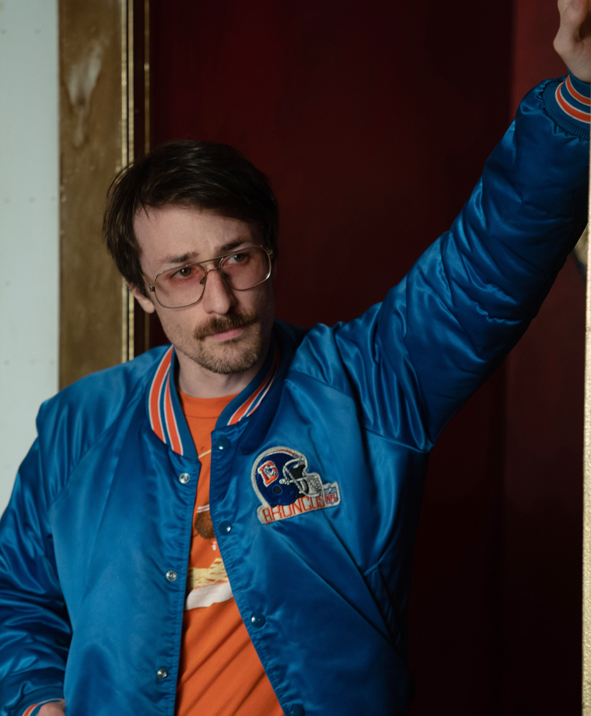 Kire Paputts
Kire Paputts (Toronto, Canada) is an award-winning Canadian producer and director. His shorts have played around the world at such prestigious film festivals as TIFF, SXSW, VIFF, and The Edinburgh International Film Festival. His previous feature The Rainbow Kid premiered at TIFF 2015. His company Made By Other People was started in 2014 and is a boutique film production company that strives to create high quality and thought provoking entertainment no matter the scope of project or size of budget. His latest feature film The Last Porno Show had its world premiere at TIFF 2019.
FILMOGRAFIA
Animal Control (cm, 2010), Rainbow Connection (cm, 2012), Paul the Dowser: Opening a Portal to the 5TH Dimension (cm, doc., 2012), The Last Pogo Jumps Again (doc., 2012), The Rainbow Kid (2015), The Last Porno Show (2019).
Declaration
film director
"Working in both narrative and documentary I wanted to use this film, more than previous ones, to blend the two worlds. This includes using non-actors, improvisation, and embracing unexpected/unscripted moments. Although I spent years on the script, going into this film, it was used more as a blue print or jumping off point. Also, because many of the cast are non or first time actors, taking a more traditional approach to directing wasn't conducive to getting the performances I wanted. Much of what you see on screen is a product of experimentation and improvisation."
kire paputts
THE LAST PORNO SHOW
Canada, 2019, 90', col.

the last porno show

regia, sceneggiatura/director, screenplay
Kire Paputts
fotografia/cinematography
James Kloplo
montaggio/film editing
Michael Pierro
costumi/costume design
Judith Clancy
scenografia/production design
Mong Tho Mach
musica/music
Devon Goldberg
suono/sound
Carlos Valdez
interpreti e personaggi/cast and characters
Nathanael Chadwick (Wayne), Victoria Dunsmore (Ashley), Mickey Vos (Julia), Amaan Morrell (il ragazzo del cinema/cinema boy), Weston Warkentin (il giovane Wayne/young Wayne), Michael Dent (l'onanista del cinema/cinema masturbator)
produttori/producers
Kire Paputts, Ayah Hart
produzione/production
Made By Other People

**
contatti/contacts
Made By Other People
Kire Paputts
kpaputts@gmail.com
http://www.madebyotherpeople.com/