Öğüt has been observing facts about Tulum that appears at first in social surreal manner, like the abandoned sign of the name of the town or recently fired policemen after they protested to gain basic rights for their own safety. As they need to buy even their own uniforms and equipment, pay their own healthcare and even pay for their own accommodation during the trainings. Öğüt coded his film using Mayan traditions and language like the Obsidian black stone, which was used by the Mayans to watch the sun eclipses.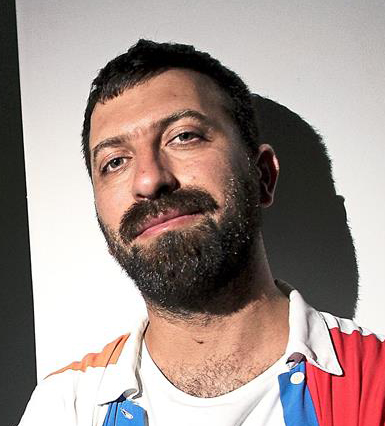 Ahmet Öğüt
Ahmet Öğüt (Diyarbakır, Turkey, 1981) received the 2013 Visible Award, Fondazione Pistoletto & Fondazione Zegna for founding The Silent University. He obtained his BA from the Fine Arts Faculty at Hacettepe University, Ankara, and a MA from Art and Design Faculty at Yıldız Teknik University, Istanbul. He lives in Berlin and Amsterdam. Selected solo exhibitions: Van Abbemuseum, Eindhoven, 2015; Chisenhale Gallery, London, 2015; Stedelijk Museum Bureau, Amsterdam, 2010; and Kunsthalle Basel, 2008. Selected group exhibitions: 11th Gwangju Biennale, 2016; Manifesta 11, Zürich, 2016; Kyiv Biennial, 2015; 13th Biennale de Lyon, 2015; 5th Berlin Biennial, 2008, co-represention at the Pavilion of Turkey, 53rd Venice Biennale, 2009.
FILMOGRAFIA
Light Armoured (2006), Things We Count (2008), Wikipolis (2011), Oscar William Sam (2012), Workers Taking Over The Factory (2015), United (2016-2017), Piratensender (2017), The Missing T (cm, 2018).
ahmet öğüt
THE MISSING T
Turchia/Turkey, 2018, 10', col.

the missing t

regia/director
Ahmet Öğüt

**
contatti/contacts
Protocinema
mari@protocinema.org