TROPPO TARDI T'HO CONOSCIUTA
TROPPO TARDI T'HO CONOSCIUTA

In a small town in the Aosta Valley, the owner of a water mill would like to outdo his competitor, who has a steam mill. He is counting on the success of his son, who has a beautiful voice and studies music. But when it comes time for his debut, the young man falls prey to a gold digger who has her eye on his guaranteed income. To open his son's eyes, the father goes to Turin, where his son is to perform, and tells him to pretend he has lost his voice. The ploy is a success but the young man is overcome by emotion and really does lose his voice.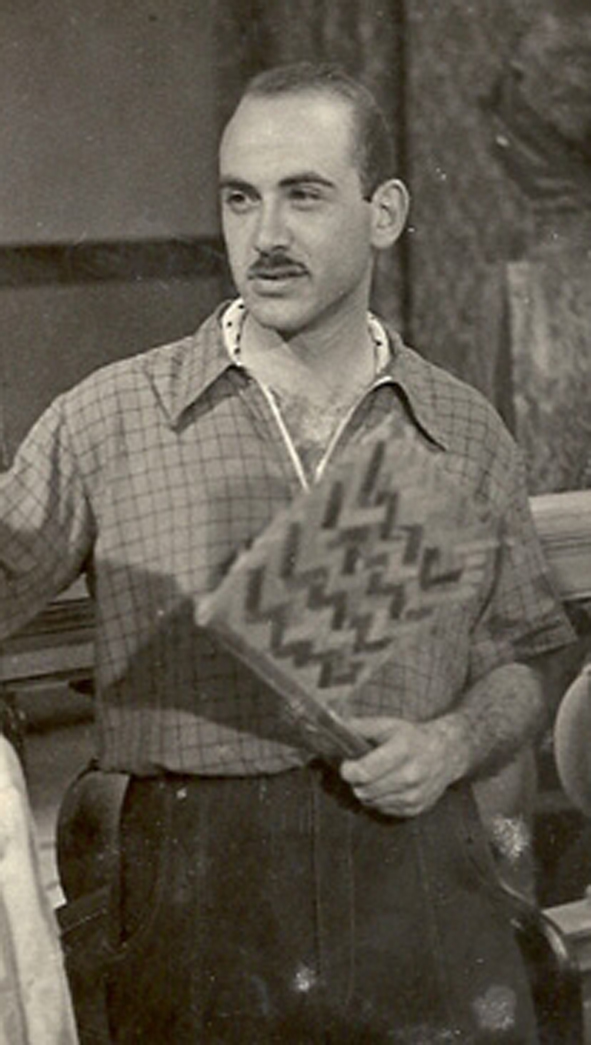 Emanuele Caracciolo
Emanuele Caracciolo (Tripoli, Libya, 1912 - Rome, Italy, 1944) was born into a family from Gallipoli. He is the only movie director to have tragically been one of the victims of the Ardeatine Massacre, at only thirty-one years of age. A militant futurist, journalist, and filmmaker, he studied in Naples and, in 1936, moved to Rome to study at the Centro sperimentale di cinematografia. Starting in 1937, he worked as an interior decorator, set designer, scriptwriter, assistant director, and production manager. During the first months of WWII, he made his only feature film, I Met You Too Late, a comedy set in the world of opera, which was considered lost for decades and was only found again in 2003.
FILMOGRAFIA
filmografia/filmographyTroppo tardi t'ho conosciuta (1940).
emanuele caracciolo
TROPPO TARDI T'HO CONOSCIUTA
Italia/Italy, 1940, 78', bn/bw

troppo tardi t'ho conosciuta

regia/director
Emanuele Caracciolo
soggetto/story
dalla commedia/from the play Il Divo di/by Nino Martoglio
sceneggiatura/screenplay
Aldo Vergano, Enrico Ribulsi
fotografia/cinematography
Emanuel Filiberto Lomiry
montaggio/film editing
Ignazio Ferronetti
scenografia/production design
Tullio Bucci, Antonio Traverso
musica/music
Ezio Carabella
interpreti e personaggi/cast and characters
Franco Lo Giudice (Tonino, il cantante/singer), Barbara Nardi (Alba Ruitz), Kristi Schrool (Sisina), Alfredo De Sanctis (Candido Balsamo), Fausto Guerzoni (Annibale, il suggeritore/prompter), Giorgio Costantini (il dottor/doctor Rossi), Tatiana Pavoni (Rosetta Parboni), Raoul Donadoni (Guido), Elio Marcuzzo (l'amico di Tonino/Tonino's friend), Dino De Laurentiis (Dino)
produzione/production
Cinematografica Impero S.A.
distribuzione/distribution
Cinef

**
contatti/contacts
Associazione Museo Nazionale del Cinema
Vittorio Sclaverani
vittorio.sclaverani@gmail.com