On October 4th, 2007 Arantza Santesteban Perez – the director of the film – was detained and taken to prison. After 918 nights locked up, Arantza was let out. And then her whole life was in front of her. A pale light, with different shades, illuminates a critical re-examination of the pictures and words she has kept. Following the narrative means letting yourself go in a story with broken rhythm. The characters' sidewise glances remind us that their experiences were invisible, and that they were looking for a political space from their vulnerable, imperfect, daring position.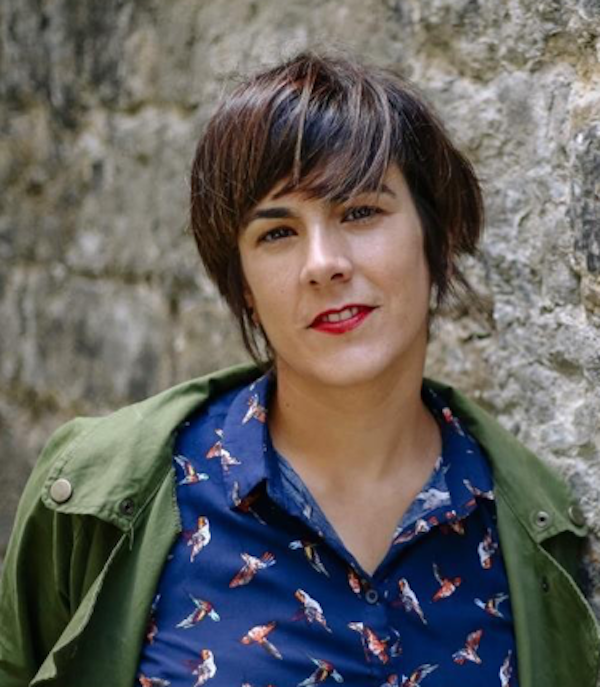 Arantza Santesteban Perez
(Iruñea, Spain, 1979) is an historian, filmmaker and independent researcher. She graduated in History at the University of the Basque Country. She completed her training in audio-visual arts with a diploma in Creative Documentary Making at Francesca Bonnemaison Centre (Barcelona). In 2012 she began to work as a filmmaker, directing several pieces and being featured at festivals such as Zinebi, Punto de Vista, Miradas Doc and Malaga Film Festival. In 2017 she made the short film In the Rain. In 2018 she was selected for an international residency programme, during which she started working on the development of her last film, 918 GAU. Since 2019 she has been writing her PhD at Lisbon Fine Arts University, researching issues connecting cinema representation, feminism and Basque political conflict. She currently works at Huarte Centre for Contemporary Art, in Iruñea.
FILMOGRAFIA
Euritan (In the Rain, cm, doc, 2017), 918 GAU (doc, 2021).
Declaration
film director
"The prison experience is complex. It is undoubtedly a hostile situation for anyone who undergoes it, a framework where relationships of inequality determine everyday life. The power relations between the institution itself and the prisoners, between local and foreign prisoners, between white and black, between political and ordinary prisoners. There is no single narrative about prison: it is the stereotypes that prevent other ways of living in our worlds from being revealed. I have learned that diversity and difference between people, the uniqueness of each person, is not something that can be easily erased. And that is why I have made this film: to talk about a collective, shared time from my subjective point of view."
DIRECTOR, SCREENPLAY: Arantza Santesteban Perez. CINEMATOGRAPHY: Maddi Barber. FILM EDITING: Mariona Solé Altimira. SET DESIGN: Iker Alvarez. SOUND: Alazne Ameztoy. CAST: Arantza Santesteban, Mirari Echavarri, Mercé Salom, Manon Praliné, Maryann Peony. PRODUCTION: Hiruki Filmak, Txintxua Films.
CONTACT: Begin Again Films hola@beginagainfilms.es / www.beginagainfilms.es