AI BAMBINI PIACE NASCONDERSI

The children are ancient tribal creatures who mysteriously became extinct in just a few years. All that remains of them are images: photographs and film clips from all over the world that immortalize them as they conduct incomprehensible rites. A scholar inherits the diary of a colleague who went to the Amazon, convinced that, in the forest, he would find the last tribe of children still remaining on earth.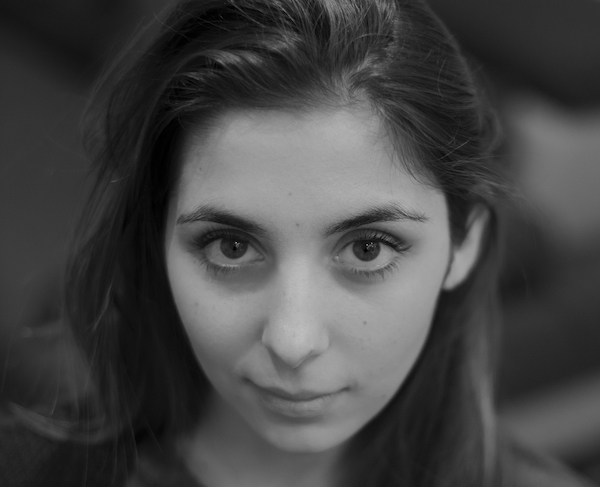 Angela Norelli
(Rome, 1996) has a Master's Degree in philosophy from La Sapienza University, with a thesis on Dziga Vertov's political project with regard to contemporary media culture. In 2019, she made the found-footage #Kinoki, with which, in 2019, she was accepted at the editing course at the Centro Sperimentale di Cinematografia in Rome.
FILMOGRAFIA
#Kinoki (found-footage, 2018), Ai bambini piace nascondersi (cm, 2021).
Declaration
film director
"All that remains of lost childhood are random moments, condemned to repeat themselves in all kinds of images, silent to our questions. This was my starting point for writing the film and its archival research. If Truffaut is right when he says that making movies means prolonging the games of childhood, no object can be considered, by its nature, unsuitable to the game. High and low quality, action cam, and Super8 are all part of our experience and that of the movie's protagonists. Our imagination sets the archive's limits."
DIRECTOR, SCREENPLAY, FILM EDITING: Angela Norelli. MUSIC: Paolo Casali. SOUND: Giampaolo Pulcini, Marcello Sodano. PRODUCTION: Centro Sperimentale di Cinematografia.
CONTACT: Distribuzione e Festival - Centro Sperimentale di Cinematografia www.fondazionecsc.it