AIN'T NO MERCY FOR RABBITS
AIN'T NO MERCY FOR RABBITS

When Gramma gets sick, Roan learns to survive on her own in a world without drinkable water.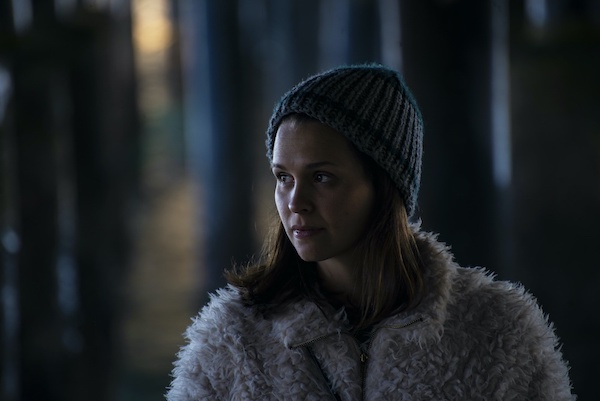 Aliza Brugger
(Nebraska, USA) is an award winning, Los Angeles / New York City based director/screenwriter and producer. She received her Master of Fine Arts in filmmaking from Columbia University and has since written, directed and produced features, TV pilots and short films that have screened in festivals all over the world. Aliza enjoys exploring themes of sexuality, female connection, nature and dystopia.
FILMOGRAFIA
The Pursuit of Happiness (cm, 2013), The Music Box (cm, 2017), Roadkill (cm, 2020), Photos (cm, 2020), Ain't No Mercy for Rabbits (cm, 2020).
Declaration
film director
"As a working-class, native Nebraskan who grew up with farmers as parents, I have seen and experienced the importance of our environment and the responsibility we have to care for it. However, I also have seen a blatant disregard for the damage we cause as the effects of climate change become deadlier and more tangible. In March, 2019, historic flooding hit Nebraska, forcing entire cities to evacuate, sweeping away millions of animals and even taking the lives of several Nebraskans. After seeing the impact these floods had on my home and family, I decided to tell a story that explores what could happen not only to our beautiful environment, but to the people who are fighting for it and who have minimal economical means of surviving in a world damaged by climate change."
DIRECTOR, SCREENPLAY: Aliza Brugger. CINEMATOGRAPHY: Andrés Solórzano. FILM EDITING: Joseph Krings. SET DESIGN: Carole Zacek. MUSIC: Sophie Burns Potrykus. SOUND: Cooper Troxell. CAST: Lindsey Melancon, Robyn Kennedy. PRODUCTION: Kvarki Films.
CONTACT: Aliza Brugger alb2297@columbia.edu