Quebec, the 1960s. Sylvette and Anglomard welcome their 14th child, Aline. In this modest family, music is king. When a producer discovers Aline and her golden voice, he has only one idea in mind: to make her the greatest singer in the world. Supported by her family, guided by Guy Claude's experience and budding love for her, Aline will create an extraordinary destiny for herself. Inspired by the life of Céline Dion, an inventive "fake biopic" which stars Lemercier herself in the role of Aline and "replicates" Dion's voice with Victoria Sio's.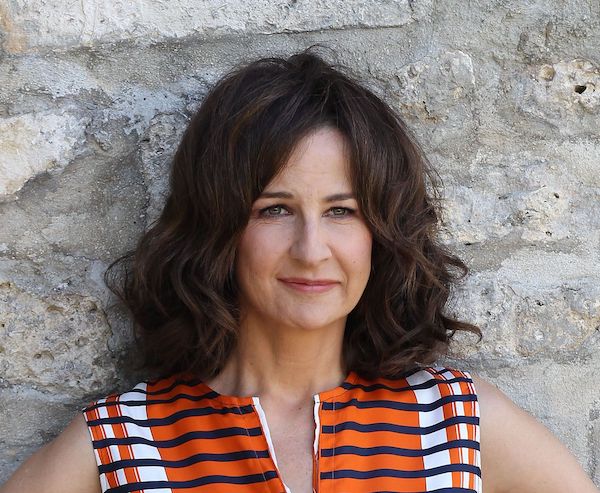 Valérie Lemercier
(Dieppe, France, 1964) is a French actress, singer and director. After studying at the Rouen Conservatory, in 1988 she debuted in the tv series Palace and on the big screen in Louis Malle's Milou en mai (1990). In 1992 she won the César for Best Supporting Actress for the film L'Operation Corned-Beef by Jean-Marie Poiré. In 1997 she directed and co-starred her first feature, Quadrille, followed by Le derrière (1999), Palais royal! (2005), 100% cachemire (2013), and the tv movie Marie-Francine (2017). Among her works as an actress, we remember the series Le Petit Nicolas (2009), and Les vacances du petit Nicolas (2014), in which Lermercier plays the role of little Nicolas's mother. Aline was screened out of competition at Cannes 2021.
FILMOGRAFIA
Quadrille (1997), Le derrière (1999), Palais royal! (2005), 100% cachemire (È arrivato nostro figlio, 2013), Marie-Francine (tv, 2017), Aline (2020).
Declaration
film director
"It's a fabulous destiny, an almost unique fairy tale. It's a princess movie without a princess. But with pretty dresses, glitter, hair flying in the wind and high decibels. It's a movie about a royal athlete…It fulfils my love of disguise, decorum and excess. She, the 'real' Céline, is a bit of a clown. She is the first to parody herself. I've even heard that she coaches people who want to imitate her. The movie may actually be more serious than she herself is."
DIRECTOR: Valérie Lemercier. SCREENPLAY: Valérie Lemercier, Brigitte Buc. CINEMATOGRAPHY: Laurent Dailland. FILM EDITING: Jean-François Elie. SET DESIGN: Emmanuelle Duplay. MUSIC: Pascal Mayer. SOUND: Olivier Mauvezin, Arnaud Rolland, Daniel Sobrino, Édouard Morin. CAST: Valérie Lemercier, Sylvain Marcel, Danielle Fichaud, Roc Lafortune, Antoine Vézina, Pascale Desrochers, Jean-Noël Brouté, Victoria Sio (Aline's voice). PRODUCTION: Rectangle Productions. CO-PRODUCTION: Gaumont, TF1 Films Production, De l'huile, Caramel Films, Belga Productions.
CONTACT: Lucky Red info@luckyred.it