The film explores the personal and philosophical relationships between cameras and weaponry. It is set in Baltimore, a city that has long been a testing ground for new policing technologies. Moving from the 19th century, where the nascent art of photography went hand in hand with colonial projects and the development of automatic weapons, to the headquarters of Axon, a company with a near monopoly on body cameras in the United States, the film creates a kaleidoscopic portrait of our shared histories of cameras, weapons, policing and justice.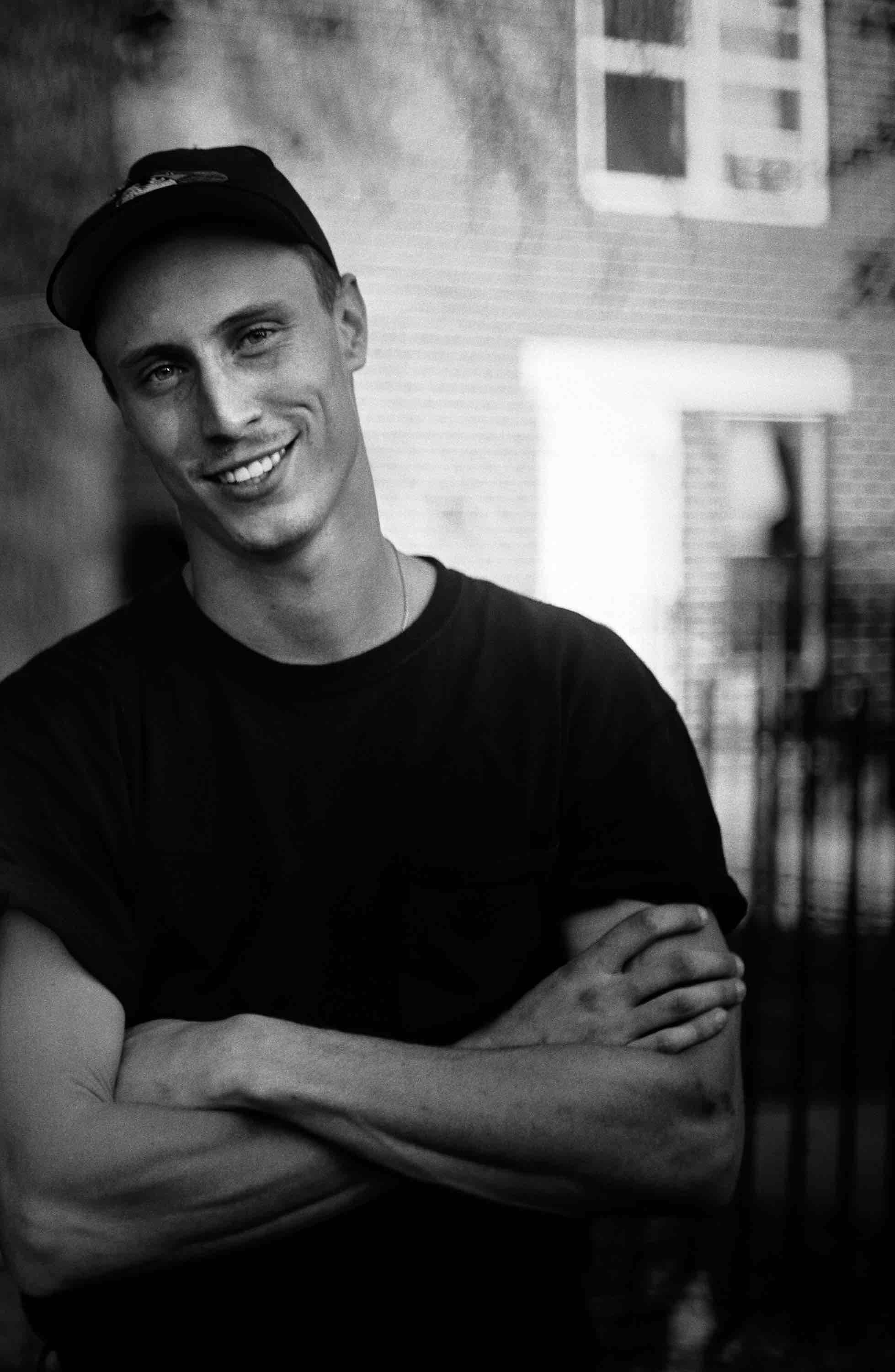 Theo Anthony
(Baltimore, USA) is a filmmaker and photographer based in Baltimore and Upstate New York. His first feature documentary, Rat Film (2016), premiered to critical acclaim, with a successful festival and theatrical run followed by a broadcast premiere on PBS Independent Lens in early 2018. Theo is the recipient of the 2018 Sundance Art of Non-Fiction Fellowship and the 2019 Sundance and Simons Foundation Science Sandbox Fellowship. In 2015, he was named to "Filmmaker Magazine's" 25 New Faces of Independent Film.
FILMOGRAFIA
Chop My Money (doc, cm, 2014), Peace in the Absence of War (doc, cm, 2015), Rat Film (doc, 2016), Subject to Review (doc, cm, 2019), All Light, Everywhere (doc, 2021).
Declaration
film director
"All Light, Everywhere is a film about vision and the power to frame perspective. The project is a natural outgrowth of my first two films, Rat Film and Subject to Review. In Rat Film, I was trying to understand the history of Baltimore through the maps and the power of the mapmaker. In Subject to Review, I tried to understand how power manifested itself through a tool like instant replay. All Light, Everywhere brings together these investigations, focusing on the intersection of cameras, weapons, policing and justice."
DIRECTOR, SCREENPLAY, FILM EDITING: Theo Anthony. CINEMATOGRAPHY: Corey Hughes. MUSIC: Dan Deacon. SOUND: Udit Duseja. PRODUCTION: Memory Production. COPRODUCTION: Sandbox Films.
CONTACT: Autlook Filmsales - Stephanie Fuchs www.autlookfilms.com