"Don't you come up with anything?" The absence of expression on Fausto's face as he stands in front of his machine in the factory tells us that he does. When Ivan asks him the same thing, it turns out that a thought has crept into his head: an extreme thought, dark, beyond human standards. This violent thought is the very origin of the encounter between Fausto and Ivan. In a remote valley eaten away by industrial towns, they confront themselves with the impossibility of escaping from their own everyday existence, trying to break humanity's oldest taboos.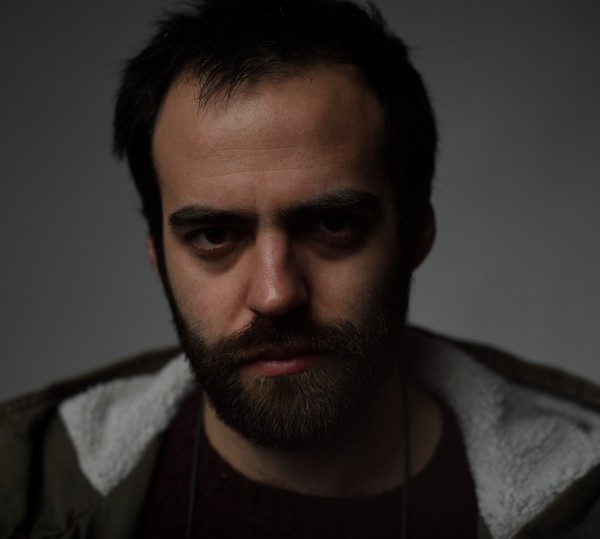 Francesco Sossai
(Feltre, Italy, 1989) was born and raised in the Italian Dolomites area, near Belluno. At an early age, during high school, he started making short films. He moved to Rome, where he graduated in Modern Languages and Literatures at La Sapienza University. He got an admission at the Dffb – German Television Film Academy in Berlin. He currently lives and works in northern Italy, in Veneto. Other Cannibals is his first feature film.
FILMOGRAFIA
Letzter Akt - Prores (cm, 2010), A view of the Grand Canal (cm, 2017), Altri Cannibali (2021)
Declaration
film director
"One night, in a restaurant lost in the Italian province (one of those nights where the world ends beyond the lights of the parking lot), I saw two middle-aged men talking with each other as if they were planning something that no one around them should hear. The sense of deep comradery, the suspicion, the sheer machismo combined with a childish attitude struck me immediately. I started to imagine who they were and what they were doing together. Did they know each other? What were they doing there together? Where are they going to go next? Altri Cannibali is my answer to those fantasies."
DIRECTOR: Francesco Sossai. SCREENPLAY: Francesco Sossai e Adriano Candiago. CINEMATOGRAPHY: Giulia Schelhas. EDITOR: Ginevra Giacon. SOUND: Davide Rizzardi, Manfredi Rignanese. CAST: Walter Giroldini, Diego Pagotto. PRODUCTION: Deutsche Film-und Fernsehakademie Berlin (DFFB).
CONTACT: Francesco Sossai sossaifrancesco@gmail.com