As adjustments between images and within them, the film roams provisionally along the folds of things, through which it slips systematically. Phagocytized by its surroundings, the film vanishes within everything that seems to be alive around it. Staring at the horizon, landing on the surface, such metamorphoses do not necessarily concern the intimate nature of things, in the presence of that curious dualism which somehow distinguishes them unconditionally as vague and singular cosmologies.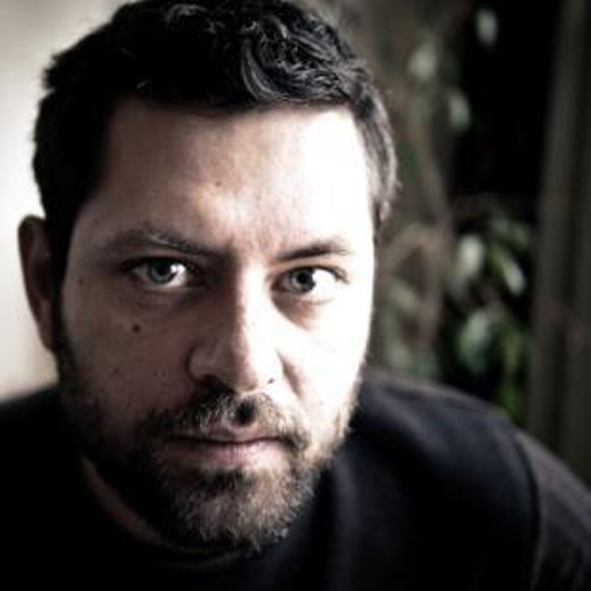 Giuseppe Boccassini
Giuseppe Boccassini (Terlizzi, Bari, Italy, 1979) is an Italian filmmaker mainly working in Germany and Italy. He graduated in film theory at the University of Bologna and in film direction at The New University of Cinema and Television located in Cinecittà, Rome. His work has been shown at several international film festivals and exhibitions, including FIDMarseille, Edinburgh International Film Festival, Torino Film Festival, Jihlava IDFF, Trentino History Museum, Pesaro Film Festival, Avvistamenti. His entire film production is distributed by Light Cone. By transforming and manipulating various sources of archival material, his work reflects upon the notion of the tactile closeness of contemporary media. His most recent collaborations include the film editing for Aldo Tambellini's solo exhibition "Black Matters," at ZKM Karlsruhe, Germany and he is in charge of the programme at Fracto, an Experimental Film Encounter at ACUD macht neu, Berlin.
FILMOGRAFIA
Lezuo (cm, 2013), The Tin Hat (cm, 2014), Orbit (cm, 2016), Debris (cm, 2017), Temple of Truth (cm, 2018), La notte salva (cm, 2019).

DIRECTOR: Giuseppe Boccassini. SOUND: Claudio Rocchetti. DISTRIBUTION: Light Cone.
CONTACTS: Light Cone rentals@lightcone.org