BANGLA - LA SERIE
by Phaim Bhuiyan, Emanuele Scaringi




Phaim is a nice italian second-generation boy of Bengal origines, practing muslim. He lives with his family in Torpignattara, multiethnic suburb of Rome, he has a music band with his bestfriends, 2G like him, and a girlfriend, Asia, his exact opposit: she comes from north Rome, she is pure instinct and has no rules, with an open minded and extravagant family. May Phaim combine his love for Asia with the hardest Islam rule, chastity prior to marriage? Tv series inspired by Bangla, the film written and directed in 2019 by Phaim Bhuiyan.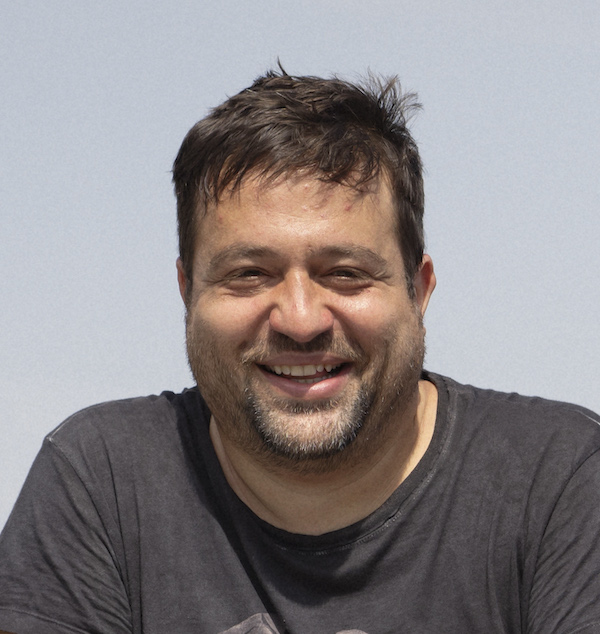 Emanuele Scaringi
(Rome, 1979) has been working in project development for Fandango since 2001. He collaborated as a screenwriter on Senza nessuna pietà by Michele Alhaique, Diaz - Don't Clean Up This Blood by Daniele Vicari, and BB e il Cormorano by Edoardo Gabbriellini. He also worked as a production delegate on various movies and has directed shorts and documentaries that were selected by various festivals, including Il ragno e la mosca, 2005; My Kind of Woman, 2005; All Human Rights, 2008; Okunchiran - Emergency in Cambogia, 2006). He has also overseen the direction of plays, concerts, commercials, videos and makings-of. In 2018, he debuted as a feature film director with La profezia dell'armadillo (The Prophecy of the Armadillo), presented at the Venice Film Festival, which was followed by the TV series L'alligatore (2020), directed with Daniele Vicari.
FILMOGRAFIA
Le conseguenze dell'amore - Backstage (doc, 2004), Making of "Le conseguenze dell'amore" (doc, 2004), Il ragno e la mosca (2005), My Kind of Woman (cm, 2005), Okùnchiràn - Emergency in Cambogia (doc, 2006), All Human Rights for All (aa.vv., cm, 2008), Non dirlo. Il Vangelo di Marco (doc, 2016), La profezia dell'armadillo (2018), L'alligatore (coregia Daniele Vicari, tv, 2020), Bangla - La serie (coregia Phaim Bhuiyan, tv, 2021).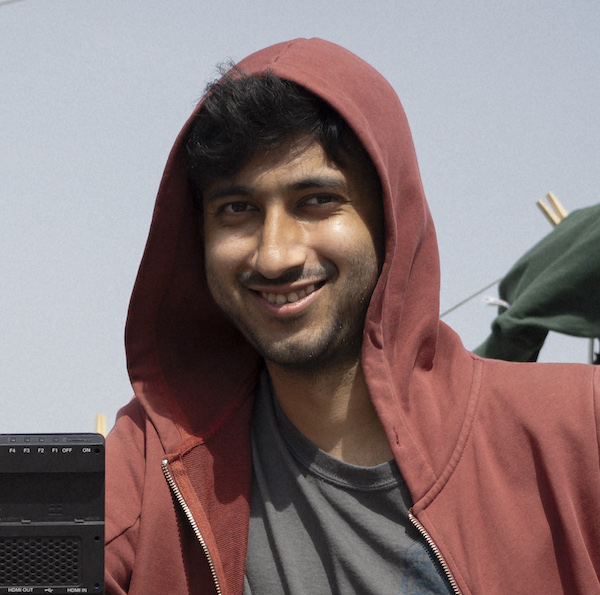 Phaim Bhuiyan
(Rome, 1995), is a second-generation Bangladeshi who grew up in Rome's Torpignattara suburb. He studied advertising graphics and became involved in audiovisual works when he was about 14 years old with his first YouTube channel, winning various awards in academic competitions. He began working as a video maker when he was 17, making video clips for rappers and punk rock bands in Rome's underground scene. After graduating from high school, he won a scholarship to IED and began his study program. During his studies, he collaborated with Rai on the TV program Nemo - Nessuno escluso and came into contact with Emanuele Scaringi of Fandango, who suggested that he make his first film, Bangla, written and directed in 2019, and which became a minor film sensation.
FILMOGRAFIA
Essere o Non essere (doc, 2013), Banga (2019), Bangla - La serie (co-regia Emanuele Scaringi, 2021)
Declaration
film director
"What prompted us to make Bangla - The Series is the need to delve into the world of the second generations kids. A world still conflicting, in which traditional roots are deep and values are solid, with the desire to open up and embrace new realities too. It is precisely this contamination of values ​​that creates conflicts: 'Who am I? An Italian or a stranger?' 'My parents will not agree', 'Who knows how others see me?' These are some of the questions that a second generation person can ask himself. With Vanessa Picciarelli and Emanuele Scaringi we wanted to explore the dynamics on a sentimental level of Phaim: what is the problem that blocks him? Depends on what: family, religion or himself?"
DIRECTORS: Emanuele Scaringi, Phaim Bhuiyan. CREATORS: Emanuele Scaringi, Vanessa Picciarelli, Phaim Bhuiyan. SCREENPLAY: Emanuele Scaringi, Vanessa Picciarelli, Phaim Bhuiyan, Dario D'Amato, Giulia Gianni, Giulio Carrieri. CINEMATOGRAPHY: Simone D'Onofrio. FILM EDITING: Gianluca Scarpa, Natascia Di Vito. SET DESIGN: Flaviano Barbarisi. COSTUME DESIGN: Francesca Casciello. MUSIC: Pino Pecorelli, Dario Lanzellotti. CAST: Phaim Bhuiyan, Carlotta Antonelli, Pietro Sermonti, Simone Liberati, Nilima Mittal, Rishad Noorani, Raja Sethi, Martina Gatti, Nasima Akhter Bhuiyan, Sahila Maiuhddin, Sanjia Haque, Fabian Durrani, Tangir Ahammed Miah, Tiziano Sgarbi, Alessia Giuliani, Eva Grieco. PRODUCTION: Rai Fiction, Fandango.
CONTACT: Fandango fandango@fandango