Bull mysteriously comes back home after a 10-year absence to seek revenge on those who double-crossed him all those years ago. He is in search of his son Aiden and the truth about what happened to him. A flash back to ten years before reveals a series of events that led to a dramatic climax. Bull tells the story of the love a father towards his son. Bull will never stop in front of anything, in order to make amends hoping for a better future.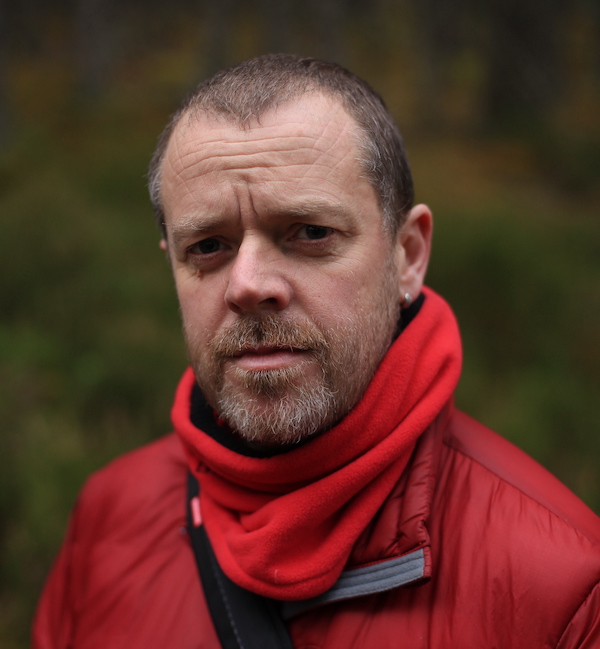 Paul Andrew Williams
(Portsmouth, UK, 1973) is an acclaimed writer and Bafta-winning director. His body of work to date includes the release of feature films and prime-time television programming for the BBC and ITV. His films include the critically acclaimed London to Brighton (2006), horror-comedy The Cottage (2008), home invasion thriller Cherry Tree Lane (2010) and Song for Marion (2012). In 2014 he directed Murdered by My Boyfriend, which was the highest watched programme on BBC iPlayer behind Sherlock and Top Gear. In 2015, he directed the critically acclaimed The Eichmann Show and in 2017 he was the lead director of BAFTA-winning drama series Broadchurch and Murdered for Being Different for BBC Studios. In 2018, he directed Strangers, co-produced by ITV and Amazon Studios. In 2019/20 he directed some episodes of the TV mini-series A Confession and Isolation Stories.
FILMOGRAFIA
Royalty (cm, 2001). Coming Up - Naked (tv, 2003). It's Okay to Drink Whiskey (cm, 2004). London to Brighton (2006). The Cottage (2008). Cherry Tree Lane (2010), Song for Marion (Canzone per Marion, 2012), Murdered by My Boyfriend (tv, 2014), The Eichmann Show (The Eichmann Show - Il processo del secolo, tv, 2015), Broadchurch (serie tv, 2017), Murdered for Being Different (tv, 2017). Strangers (serie tv, 2018), A Confession (serie tv, 2019), Isolation Stories (serie tv, 2020), Bull (2021).
Declaration
film director
"Bull was a great experience and a chance to work with actors I've admired for a long time as well as people I would consider friends. I got to shoot on a fairground and witness an actor have to visit the sick bucket after every take, such was the velocity of the waltzers. I got to use a Phantom high speed camera shooting at over a thousand frames a second (who says this is low-budget!). I got to experience the joy of shooting from the hip, guerrilla style again. What a buzz!! I am also lucky enough to be the writer of the script so to see what was in my head on the screen and ready for people to watch is a gift".
DIRECTOR, SCREENPLAY: Paul Andrew Williams. CINEMATOGRAPHY: Ben Chads, Vanessa Whyte. FILM EDITING: James Taylor. MUSIC: Raffertie. CAST: Neil Maskell, David Hayman, Elizabeth Counsell, Lois Brabin Platt, Kevin Harvey, Tamzin Outhwaite. PRODUCTION: Ingenious Media. CO-PRODUCTION: Particular Crowd, Teashop Production, Signature Films Production, Giant Productions Film.
CONTACT: