Clara, 40, is believed to have a special connection to God. As a "healer," she sustains a family and a village in need of hope, while she finds solace in her relationship with the natural world. After years of being controlled by her mother's repressive care, Clara's sexual desires are stirred by her attraction to her niece's new boyfriend. This newly awakened force takes Clara to unexplored territory, allowing her to cross boundaries, both physical and mystical. Empowered by her self-discovery, Clara gradually frees herself from her role as "saint" and begins to heal herself.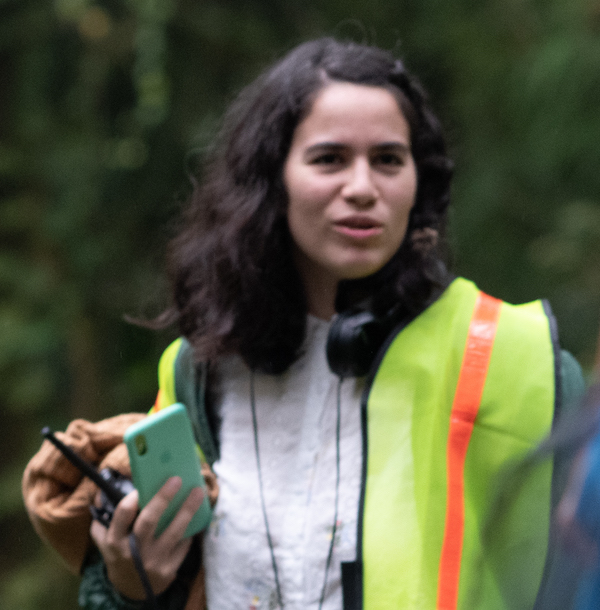 Nathalie Álvarez Mesén
(Stockholm, Sweden, 1988) started her career in physical theater in Costa Rica before pursuing her B.F.A. degree in Mime Acting at the Stockholm University of the Arts in Sweden. She later graduated from Columbia University's Graduate Film Program in NYC with an M.F.A. in Film Directing/Screenwriting. Her short Filip won Best Film Under 15 Minutes at the 2016 Palm Springs Shortfest, and Asunder screened at the 2016 Telluride Film Festival. Nathalie also co-wrote Entre tú y milagros, winner of the Orizzonti Award for Best Short in the Venice Film Festival 2020. Her debut film, Clara Sola, was premiered in Cannes 2021 in the Director's Fortnight section.
FILMOGRAFIA
Inte blå (Not Blue, cm, 2011), Filip (cm, 2015), Asunder (cm, 2015), Letting Go (cm, 2016), Shelter (cm, 2018), Molt (cm, 2018), Entre tú y milagros (cm, 2020), Clara Sola (2021).
Declaration
film director
"Clara Sola is a magical realism drama set in a stifling social and religious environment where traditions try to make time stand still and repress individual development and rediscovery. Our heroine, Clara, has been given the role of saint and healer in her village, an obligation that comes with norms that have been passed down by her mother. Women passing on the tradition of a patriarchal society to the coming generations is something that I grew up with - coming from a big family of mainly women. This phenomenon has been a big question for me and its exploration is one of the reasons that Clara came to be: a character who discovers and unleashes her immense inner power, not falling victim to her circumstances."
DIRECTOR: Nathalie Álvarez Mesén. SCREENPLAY: Nathalie Álvarez Mesén, Maria Camila Arias. CINEMATOGRAPHY: Sophie Winqvist Loggins. FILM EDITING: Marie-Hélène Dozo. SET DESIGN: Amparo Baeza. SOUND: Erick Vargas Williams, Valène Leroy, Charles De Ville, Aline Gavroy. CAST: Wendy Chinchilla Araya, Daniel Castañeda Rincón, Ana Julia Porras Espinoza, Flor María Vargas Chaves. PRODUCTION: Hobab. CO-PRODUCTION: Resolve Media, Need Production, Pacifica Grey, Film Capital Stockholm Fund, Laïdak Films.
CONTACT: Luxbox, Marie Lamboeuf marie@luxboxfilms.com