As a CODA (Child of Deaf Adults), Ruby is the only hearing person in her deaf family. When the family's fishing business is threatened, Ruby finds herself torn between pursuing her love of music and her fear of abandoning her parents. Feature film debut for the director Sian Heder, a melodrama both touching and daring and a reflection on sound and silence in cinema.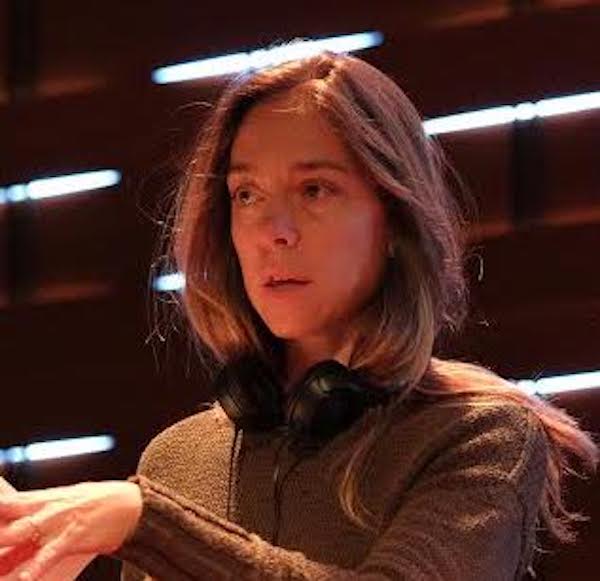 Sian Heder
(Cambridge, USA, 1977) grew up in Massachusetts in a family of visual artists. She currently lives in Los Angeles where she works as a writer, director and showrunner. Her most recent work includes executive producing and co-showrunning Little America for Apple TV+. She wrote and produced for three seasons on the acclaimed Netflix series Orange Is the New Black, receiving multiple WGA nominations for her work. Her other television credits include Men of a Certain Age, which earned her a Peabody Award. Her first short film, Mother, was awarded the Cinéfondation Jury Award at Cannes Film Festival. Her debut feature film, Tallulah, starring Eliot Page and Alison Janney, premiered at the 2016 Sundance Film Festival and was released as a Netflix original.
FILMOGRAFIA
Mother (cm, 2006), Men of a Certain Age (serie tv, 2010-2011), Dog Eat Dog (cm, 2012), Orange Is the New Black (serie tv, 13 episodi, 2013-2015), Tallulah (2016), Little America (serie tv, 1 episodio, 2020), CODA (2021).
Declaration
film director
"I really started from scratch in terms of coming up with these characters. It was important to me to develop the Deaf characters fully. I didn't want to tell a story that featured a Deaf family but was only about the hearing person. I was interested in the complicated dynamics in this family, the conflicts that arise and that push-pull of being in a co-dependent family with, obviously, relationships that cross boundaries, but that is essentially incredibly loving and that functions quite well despite all this enmeshment."
DIRECTOR, SCREENPLAY: Sian Heder. CINEMATOGRAPHY: Paula Huidobro. FILM EDITING: Geraud Brisson. SET DESIGN: Amy Morrison, Vanessa Knoll. MUSIC: Marius De Vries, Nicholai Baxter. CAST: Emilia Jones, Troy Kotsur, Daniel Durant, Marlee Matlin, Eugenio Derbez, Ferdia Walsh-Peelo, Lonnie Farmer, Kevin Chapman, Amy Forsyth. PRODUCTION: Vendome Pictures. CO-PRODUCTION: Pathé Films, Picture Perfect Federation.
CONTACT: Eagle Pictures info@eagle.com