The journey of the movie's protagonist through Apulia on a motorcycle and his virtual reconstructions of the world, through TV programs and archival material, phone conversations, news items, Fascist iconography that is still very present in our cities; but also the chimera of tourism as the one and only talisman to put the crises of the new millennium behind us. All the way to his refusal of all forms of representativeness. The desire to become fluid once again, veering irredeemably toward what is natural, in nature's eternal struggle against this damned culture.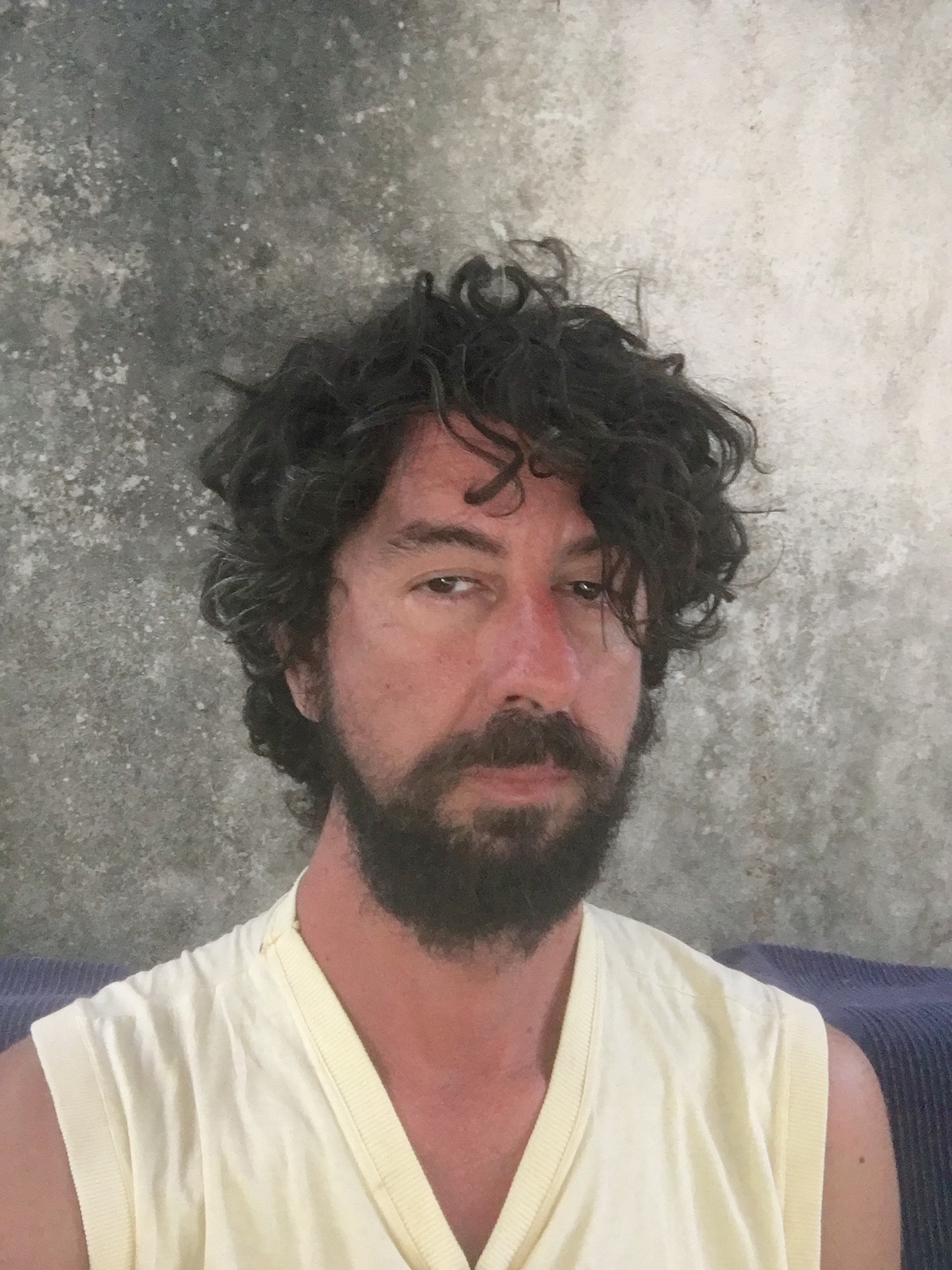 Fabrizio Bellomo
(Bari, 1982) conducts multidisciplinary research. He has exhibited his works in Italy and abroad, in solo and collective exhibits; published editorial projects; and participated at film festivals. He took part in the Italian Pavilion at the Architecture Biennale in Venice; and has collaborated with the Giangiacomo Feltrinelli Foundation, "La Repubblica", and MuFoCo. His first documentary, L'albero di trasmissione, was presented at the 2014 Festival dei popoli. His short films 32 dicembre, La guerra delle sgagliozze, and Litoranea San Giorgio-Torre a Mare, combined under the title Portrait of Bari, were presented in 2012 at the Cinemed Festival du Cinéma Meditérranéen in Montpellier. His documentary Film (2020) premiered at the 38th Torino Film Festival.
FILMOGRAFIA
Portrait of Bari (32 dicembre, La guerra delle sgagliozze e Litoranea San Giorgio-Torre a Mare, doc., 2012), L'albero di trasmissione (doc., 2014), Film (doc., 2020), Commedia all'italiana (doc, 2021).
Declaration
film director
"Commedia all'italiana goes through the confusion of history. From internal fights between political and economic powers, to the social changes that revealed themselves through a sort of war, fought between toponymic and monuments. This is narrated at a fast pace, in a sort of road trip – multimedia and not – in search of the remains of a bulky past, but also in search of a fragile, if not absent, future."
DIRECTOR, SCREENPLAY, FILM EDITING: Fabrizio Bellomo. CINEMATOGRAPHY: Fabrizio Bellomo, Graziana Di Santo, Christian Mantuano. CAST: Fabrizio Bellomo, Graziana Di Santo. VOICES: Domenico Bellomo, Carmela Tavernise, Francesco Altamura, Antonio Di Giacomo, Graziana Di Santo. PRODUCTION: Fabrizio Bellomo, ICCD Roma, Creative Living Lab MiBACT.
CONTATTI: Fabrizio Bellomo fabriziobellomo@msn.com