At the advertising agency they co-own, French-German couple Nina and Jan have signed a new politically charged client, forcing them to confront their clashing priorities. To escape mounting tensions at work, they whisk their kids, Max and Emma, away to their seaside vacation home. But what's meant to be an idyllic off-season retreat turns sinister when a mysterious home invasion sets everything off balance. Though at first the aftermath brings the family closer, as they try to put the incident into perspective, their accounts of what took place begin to unravel alongside the couple's faith in each other.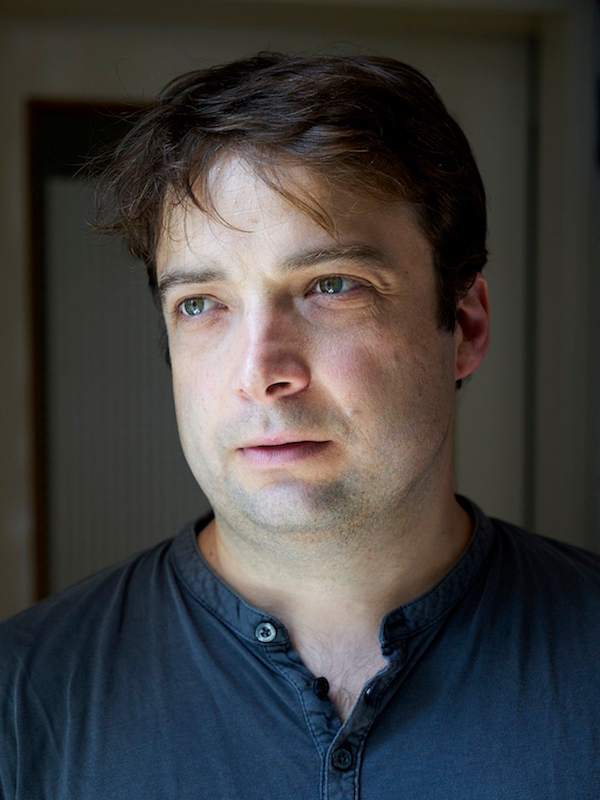 Ronny Trocker
(Bolzano, Italy, 1978) grew up in a small village in the Northern Italian Alps. After graduating from high school, he moved to Berlin, where he worked for several years as a sound engineer and collaborated with various radio and sound artists. In 2006, he moved to Argentina to study at the Universidad del Cine in Buenos Aires. Four years later, he returned to Europe and he was admitted to the French art school Le Fresnoy – Studio National des Arts Contemporains in Lille. In 2016, his first feature film The Eremites premiered in Venice Film Festival's Orizzonti section, and was nominated for the Fipresci Prize at the European Film Awards 2017.
FILMOGRAFIA
Amor precario (cm, 2007), Grenzland - Terra di Confine (doc, 2011), Eiszeit (Frozen, cm, 2012), Gli Immacolati (cm, doc, 2013), Sommer (Estate, cm, 2016), Die Einsiedler (The Eremites, 2016), Der Menschliche Faktor (Human Factors, 2021).
Declaration
film director
"In a hyper-mediatized world, where everything becomes image and marketing, from private life to politics, perception is easily manipulated. The communication strategies are more and more sophisticated, but also more superficial, with almost no time to process all the flux of information. The emotional drama of the family is related to this phenomenon, as there is a paradox in which the couple seems to be caught. As the owners of an advertising agency, they are storytellers and professional communicators themselves. Nevertheless, they seem to have lost the capacity to speak to each other or to listen to their children. Probably that's where this film becomes somehow a mirror and attends a self-reflective level."
DIRECTOR, SCREENPLAY: Ronny Trocker. CINEMATOGRAPHY: Klemens Hufnagl. FILM EDITING: Julia Drack. SOUND: Jacques Pedersen. CAST: Sabine Timoteo, Mark Waschke, Jule Hermann, Wanja Valentin Kube, Daniel Séjourné, Hannes Perkmann, Steve Driesen, Spencer Bogaert, Marthe Schneider, Marie Rose Tietjen, Hassan Akkouch, Karen Margrethe Gotfredsen, Katja Fellin. PRODUCTION: Zischlermann Filmproduktion. CO-PRODUCTION: Bagarrefilm, Snowglobe, ZDF - Das Kleine Fernsehspiel.
CONTACT: Heretic Outreach - Christina Liapi christina@heretic.gr