Why do people make movies? What is the motivating force that makes them attempt an undertaking that is as impossible as transporting a ship to the top of a mountain? Four absolute protagonists of Italian cinema tell us in person: Jasmine Trinca, Valerio Mastandrea, Saverio Costanzo, and Domenico Procacci. Four faces and four voices, as they genuinely talk about themselves and their encounter – or perhaps better, their clash – with the seventh art. In other words, the moment when a spark ignited that brought them here, along the exhilarating and rocky road of cinema. An actress, an actor, a producer, and a director: four very different pathways and one lowest common denominator, their passion for cinema.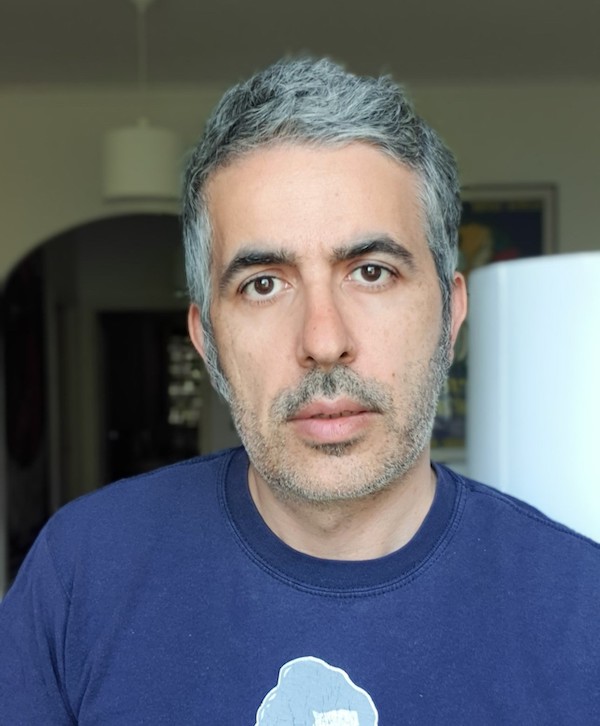 Luca Rea
(Sora, 1971), a long-standing writer for TV, above all for Rai, created and made various documentaries about the recovery of repertory material. One of them, Django & Django (2021), was presented out of competition at the Venice Film Festival.
FILMOGRAFIA
Lillo e Greg - The movie! ( (2007), Cacao (2010), Liberi tutti (doc, 2015), Aldo Moro. Il lungo addio (doc, 2019), Django & Django (doc, 2021), Esterno giorno (doc, mm, 2021).
Declaration
film director
"Cinema and terraces: there are lots of terraces in this documentary because the idea was born during the lockdown, when we were all locked up at home, we couldn't go to the movies, and our only view of the world was from a terrace. This is why we wanted our reflection on the why and how of making movies to be conducted outdoors. Also, we couldn't come up with an answer and so we decided to ask four filmmakers: an actress and an actor, a director and a producer. We requested that they not talk in isolation or in a room, but that they let themselves be conditioned by city noises, the wind, and the sunshine. They recounted their answer, their life, because that is what cinema is: life. The result is a sort of snapshot of the state of Italian film, narrated from a precise point of view. And we discovered that a ship can be taken to the top of a mountain, and not only on a set."
DIRECTOR: Luca Rea.
CONTACT: Rai Movie www.raimovie.rai.it