EXTRANEOUS MATTER-COMPLETE EDITION
EXTRANEOUS MATTER-COMPLETE EDITION

A young woman is stuck within a rather unhappy relationship. Not only is her relationship with her boyfriend devoid of conversations – both seem unable to address the "romantic" other from their subject, but their relationship is also devoid of any sexuality. Then, one night after her boyfriend left unsatisfied by her cooking, a strange alien-like creature comes to her and sexually 'attacks' her.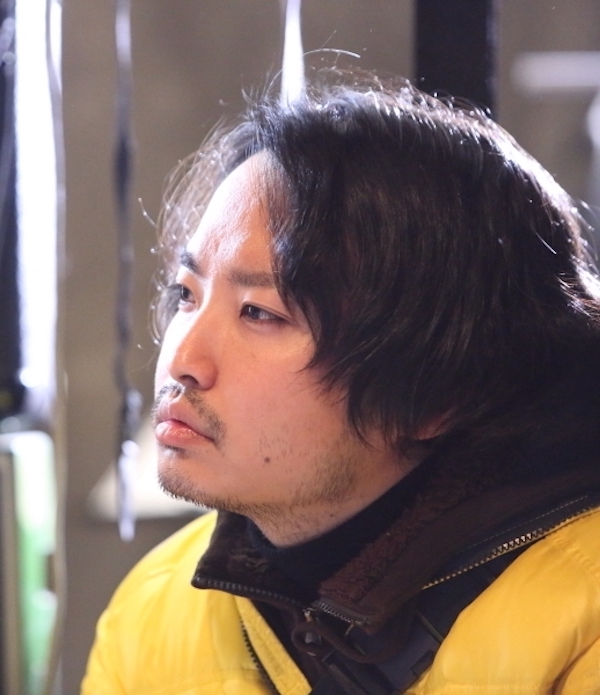 Kenichi Ugana
(Tokyo, Japan, 1984) graduated in Business Administration from Aoyama Gakuin University. He has been an actor since 2001, and he started directing independent films in 2005. He made his debut in theaters in 2016, directing his first feature film Ganguro Gal's Riot. After that, he directed his second feature film Good-Bye Silence, which became a long-run screening when it was released in 2018. In 2019, his third feature film Wild Virgins was selected for many film festivals such as the Brussels International Fantastic Film Festival and Fantafestival. In 2020, the fourth feature film Rolling Marbles was released as the 15th anniversary movie of the famous magazine "Nylon Japan," while the short film series Extraneous Matter (2020) is currently selected for 63 film festivals in 18 countries.
FILMOGRAFIA
Ganguro-Gal's Riot (2016), Good-Bye Silence (2018), Wild Virgins (2019), Rolling Marbles (2020), Extraneous Matter (cm, serie, 2019), Coexistence (cm, 2020), Propagation (cm, 2020), Disappearance (cm, 2020), Extraneous Matter - Complete Edition (2021).
Declaration
film director
"In October 2019, I shot Extraneous Matter. But then, the world changed drastically. In search of a more absurd story, I shot Coexistence in June 2020. Still, the absurdity of the world does not stop. Why should so many people who are not bad at all suffer? The only way for me to fight it was through film. In October 2020, I shot Propagation and Disappearance in an attempt to depict people desperately living in the midst of absurdity while almost drowning. I realized that it had been exactly one year since Extraneous Matter. Then, I put those four short films together to make a feature film called Extraneous Matter-Complete Edition."
DIRECTOR, SCREENPLAY: Kenichi Ugana. CINEMATOGRAPHY, FILM EDITING: Maasashi Komino. MUSIC: Hiroyuki Onogawa. SOUND: Yuya Shito. CAST: Kaoru Koide, Shunsuke Tanaka, Momoko Ishida, Kaito Yoshimura, Makoto Tanaka, Shuto Miyazaki, Dankan, Mizuki Takanashi, Momoko Tanabe. PRODUCTION: SouthcatCo.Ltd., Vandalism Co.Ltd.
CONTACT: Kenichi Ugana wildvirgin.movie@gmail.com