Caterina, a novitiate who is about to take her vows, finds an abandoned baby. As she searches for the identity of the child's parents, she meets Ernesto, the introverted owner of a dry cleaner; a while back, young Teresa used to work there and Ernesto had an affair with her. Caterina and Ernesto contact Teresa and discover that the woman has returned to a former companion and that she is willing to give up the baby for adoption but the child had been fathered by her mother's companion. Forced to come to terms with her maternal instincts, Caterina serenely accepts her destiny, as does Ernesto, who is disappointed because he isn't the baby's father and knows that he cannot live with Caterina, with whom he has formed a deep relationship.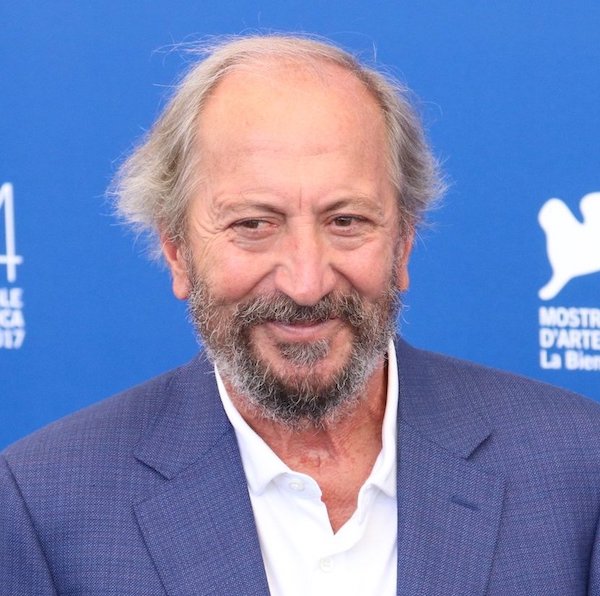 Giuseppe Piccioni
(Ascoli Piceno, 1953) received a degree in sociology from the University of Urbino and, after studying at the Gaumont Film School, in 1985 he and Domenico Procacci founded the production company Vertigo, with which he debuted in 1987 with Il grande Blek. With his next movies, Ask for the Moon (1990), Condannato a nozze (1992), and Penniless Hearts (1996), he forged strong artistic partnerships with actors such as Sergio Rubini, Fulvio Scarpati, and above all, Margherita Buy, the splendid star of his most successful movie, Not of This World (1998), which won five David di Donatello awards and numerous international prizes. Light of My Eyes (2001), he participated in competition at the Venice Film Festival, where the two protagonists, Luigi Lo Cascio and Sandra Ceccarelli won a Volpi Cup for best actor and best actress. He returned in competition to Venice in 2016, with These Days. That same year, he became the artistic director of the Roma Fiction Fest. His most recent film is the short Preghiera della sera (Diario di una passeggiata), presented out of competition at the last Venice Film Festival.
FILMOGRAFIA
Il grande Blek (1987), Chiedi la luna (1990), Condannato a nozze (1992), Cuori al verde (1996), Fuori dal mondo (1998), Luce dei miei occhi (2001), La vita che vorrei (2004), Giulia non esce la sera (2009), Il rosso e il blu (2012), Venice 70: Future Reloaded (cm, 2013), Questi giorni (2016), Preghiera della sera (Diario di una passeggiata) (cm, 2021).
Declaration
film director
"A nun, per se, is outside the possibility of experiencing maternity, outside the sphere of sexuality, desire, physical contact with a man. Caterina starts from a universal and generic vocation, and for this reason she is also a bit abstract, ideological... And then she meets a concrete man, a concrete newborn baby, and she searches for and finds a physical embrace, as real as the one in the finale. Fuori dal mondo is a movie full of pitfalls, traps, contraindications."
DIRECTOR: Giuseppe Piccioni. SCREENPLAY: Giuseppe Piccioni, Gualtiero Rosella, Lucia Maria Zei. CINEMATOGRAPHY: Luca Bigazzi. FILM EDITING: Esmeralda Calabria. MUSIC: Ludovico Einaudi. SET DESIGN: Marco Belluzzi. CAST: Margherita Buy, Silvio Orlando, Carolina Freschi, Maria Cristina Minerva, Sonia Gessner, Alessandro Di Natale, Riccardo De Torrebruna, Chantal Ughi. PRODUCTION: Lumière & Company.
CONTACT: Cineteca Nazionale diffusioneculturale@fondazionecsc.it