Cut out of the will of the very wealthy Tuscan businessman Buoso Donati, who died unexpectedly in his home, the man's relatives turn to Gianni Schicchi, a wheeler-dealer who is famous for nonchalantly navigating the quibbles of the law. Schicchi is initially uninterested but he accepts the job on the insistence of his daughter Lauretta, who is in love with Rinuccio, Donati's young nephew. Since there is no official communication of Donati's death, Schicchi tells them to hide the body and he takes the place of the dead man to dictate a new will. But his clients don't know that Schicchi is so crafty that he, in turn, has organized the perfect scam...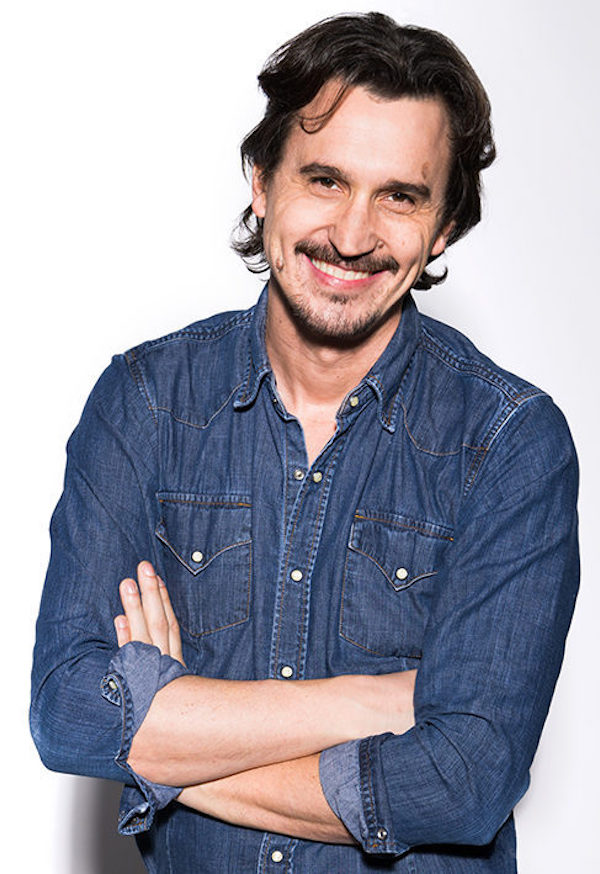 Damiano Michieletto
(Venice, Italy, 1975) is an Italian theatrical director. He studied opera and theatrical production at the Paolo Grassi School of Dramatic Arts and received a degree in modern literature from the University of Venice. His shows have been staged at major theater festivals and institutions in cities throughout the world, including Salzburg, Milan, Paris, London, Moscow, Tokyo, Sydney, Vienna, Amsterdam, Madrid, Venice, and Rome. His productions have received many awards, such as the Laurence Olivier Award, the Irish Time Award, the Russian award Casta Diva, the Franco Abbiati Prize, the Österreichischer Musiktheaterpreis, the Reumert Prize, and the Melbourne Green Room Award. Besides opera, Michieletto is also very active in stage productions, collaborating in particular with the Teatro Stabile del Veneto and Milan's Piccolo Teatro. Gianni Schicchi marks his debut in cinema.
FILMOGRAFIA
Gianni Schicchi (2021).
Declaration
film director
"Right from the start, I said, 'I'm only going to make this movie if I can shoot the entire film live.' And that's what happened! This was the only way the performers could have the chance to express themselves in front of the movie camera in the most involving, compassionate, and direct way possible. This is what I was looking for: to turn an opera into cinema. I chose Puccini because his composing style is already cinematographic in itself and the story Forzano invented is a perfect narrative plot, worthy of a commedia all'italiana by Monicelli. Following this inspiration and letting myself be guided by intuition, I created my first musical film, that lives thanks to the expertise of a fantastic crew who embraced the project and supported it with great passion."
DIRECTOR: Damiano Michieletto. SCREENPLAY: Damiano Michieletto. STORY: dal libretto di Giovacchino Forzano. CINEMATOGRAPHY: Alessandro Chiodo. FILM EDITING: Fabrizio Franzini. SET DESIGN: Paolo Fantin. MUSIC: Giacomo Puccini. SOUND IN DIRECT DRIVE: Giandomenico Maria Petillo. CAST: Roberto Frontali, Federica Guida, Vincenzo Costanzo, Manuela Custer, Giacomo Prestia, Marcello Nardis, Caterina Di Tonno, Guglielmo Angeloni, Veronica Simeoni, Roberto Maietta, Bruno Taddia, Matteo Peirone, Domenico Colaianni, Andrea Pellegrini, Gaetano Triscari e con Giancarlo Giannini. PRODUCTION: Genoma Films, Albedo Production e DO Consulting & Production.
CONTACT: Genoma Films - Ofelia Patti daniele@docinema.it