Country:
Austria, Germany

Between 1948 and 1968, in post-World War II Germany, Hans is imprisoned again and again for being homosexual. Due to paragraph 175, which considered sexual relations between men a crime, her desire for freedom and love is systematically destroyed. The one steady relationship in his life becomes his long time cell mate, Viktor, a convicted murderer. What starts as revulsion grows into something called love.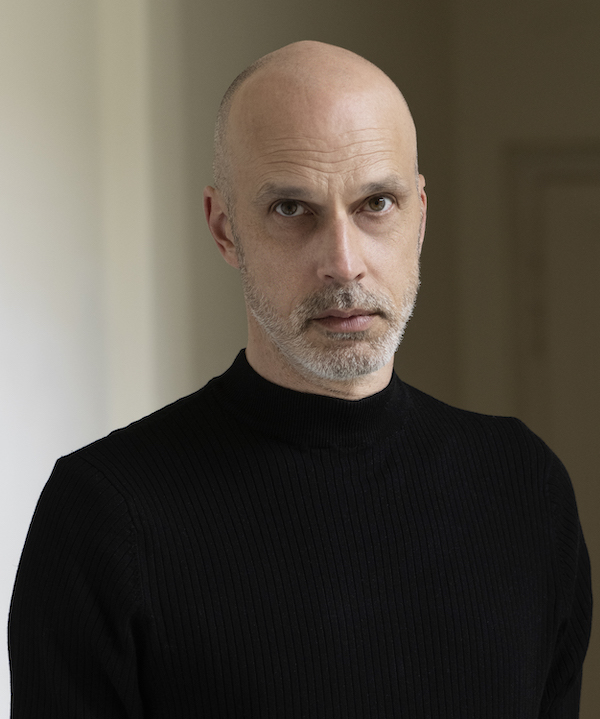 Sebastian Meise
(Austria) is an Austrian director and screenwriter. His acclaimed debut feature film Still Life (2011) premiered at San Sebastian IFF and won several awards. His documentary film Outing (2012) was presented at the Hot Docs Festival in Toronto. His second feature film Great Freedom (2021) premiered in the Official Selection Un Certain Regard of the Cannes Film Festival 2021. He co-founded the Vienna based production company FreibeuterFilm.
FILMOGRAFIA
Prises de Vues (cm, 2003), Random (cm, 2005), Daemonen (cm, 2006), Stilleben (Still Life, 2011), Outing (doc, 2012), Große Freiheit (Great Freedom, 2021).
Declaration
film director
"In prison, of all places, Hans finally finds love. And of all the people he could possibly imagine, he finds it with Viktor, a convicted murderer. In a tentative rapprochement, these two men, who could not be more different, learn to respect each other and eventually become confidants. Over the decades, an unexpected intimacy grows between them, and in the end they find themselves in a relationship that eludes definition. These two men, who are stigmatized for life, meet in their longing for love and freedom. A longing that, however strong the oppression may be, will always find a way."
DIRECTOR: Sebastian Meise. SCREENPLAY: Thomas Reider, Sebastian Meise. FILM EDITING: Joana Scrinzi. MUSIC: Nils Petter Molvaer, Peter Brötzmann. SOUND: Jörg Theil, Atanas Tcholakov, Manuel Meichsner. CAST: Franz Rogowski, Georg Friedrich, Anton von Lucke, Thomas Prenn. PRODUCTION: FreibeuterFilm, Rohfilm Productions.
CONTACT: The Match Factory - Valentina Bronzini valentina.bronzini@matchfactory.de