Il fronte interno - Un viaggio in Italia con Domenico Quirico
Home Front - A journey in Italy with Domenico Quirico

Milan, Aosta, Turin, Palermo: four cities, four chapters of a journey, in the company of a war correspondent, in search of her own country's open fronts. School, an institution that struggles to produce an idea of future; the failure of a grand industrial project; islands of well-being that are amazed to discover how radically reality is changing. Encounters with men and women who have slipped into territories without any certainty, who demand reflections on the methods and the limits of narration.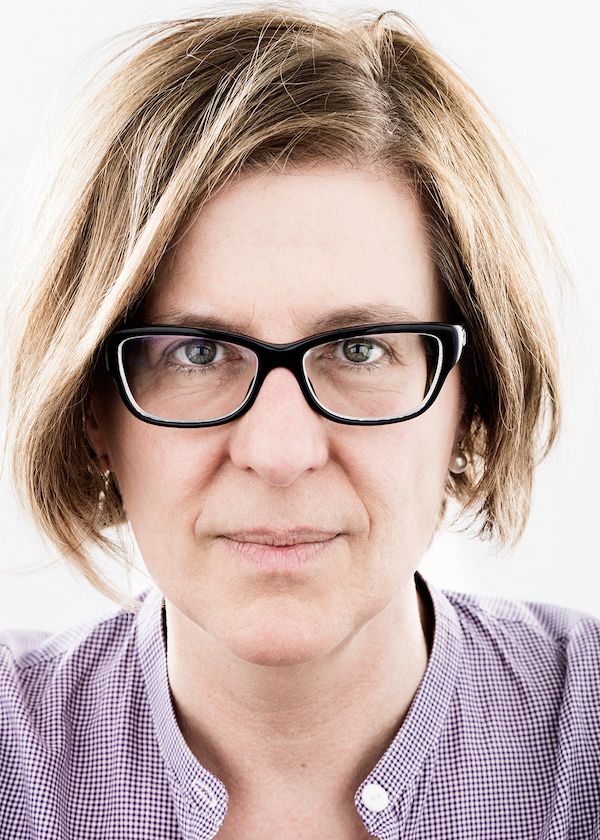 Paola Piacenza
(Italy), filmmaker and journalist, writes about film, foreign affairs, and culture for the weekly magazine "Io Donna" of "Corriere della Sera" and collaborates with Rai Radio3. In 2009, with The Land of Jerry Cans, which she shot on the border between Iraq and Iran, she began to research the topic of borders, which was also central in her next movies, In nessuna lingua del mondo (2011), between Kosovo, Albania, and the enclave of Kaliningrad; and In uno stato libero (2012), on the border between Tunisia and Libya. She is one of the authors of Milano 55,1: Cronaca di una settimana di passioni, a collective film about Milan's municipal elections in 2011, coordinated by Luca Mosso and Bruno Oliviero. Ombre dal fondo, with the war correspondent Domenico Quirico, was the closing film of the Giornate degli Autori at the 2016 Venice Film Festival.
FILMOGRAFIA
The Land of Jerry Cans (doc, 2009), Milano 55,1. Cronaca di una settimana di passioni (aa.vv,, doc, 2011), In nessuna lingua del mondo (doc, 2011), In uno stato libero (doc, 2012), Ombre dal fondo (doc, 2016), Il fronte interno (doc, 2021).
Declaration
film director
"I certainly don't always understand my country. Italy can even be a mystery to the people who live here. To take this trip in the company of Domenico Quirico and the crew maybe shed a bit of light on territories that were unknown to me. We were witnesses of unacceptable failures and extraordinary acts of oblation. Above and beyond any rhetoric. The encounters we made let us reflect on politics, which in Italy, but certainly not only here, has chosen to exclude a great many of its citizens from any possible vision of the world and the future. During these four years of work, I had the good fortune to see all this and share it. I cannot say that I liked myself, for sure it didn't make me feel better, but it made me feel part of a human geography. And it made me want to continue along the pathway I have begun."
DIRECTOR: Paola Piacenza. CINEMATOGRAPHY: Pierluigi Laffi. FILM EDITING: Marco Costa. SOUND: Daniele Sosio. CAST: Domenico Quirico. EXECUTIVE PRODUCER: Luca Mosso. PRODUCER: Luca Guadagnino. PRODUCTION: Frenesy Film, Rai Cinema.
CONTACT: Frenesy Film office@frenesyfilm.com / www.frenesyfilm.com