With the tremor of time passing by, Charlotte Gainsbourg started to look at her mother Jane Birkin in a way she never did, both overcoming a shared sense of reserve. Through the camera lens, they expose themselves to one another, begin to step back, leaving space for a mother-daughter relationship to unfold.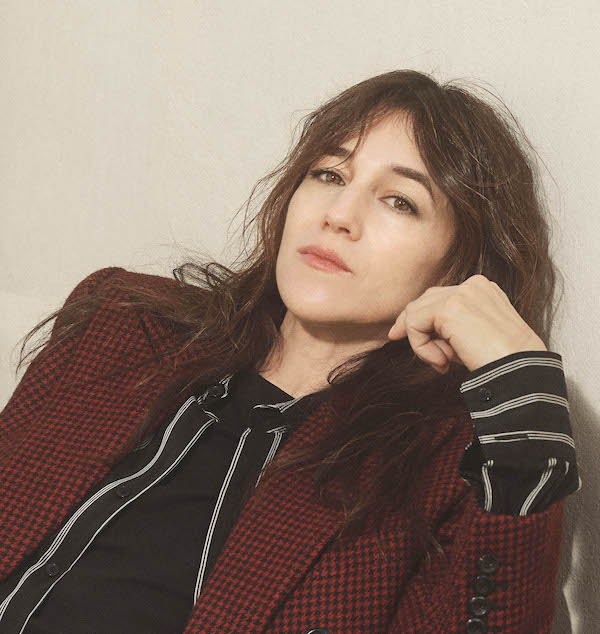 Charlotte Gainsbourg
(London, UK, 1971) has developed a prolific career as an actress over more than four decades. She has worked under the orders of directors including Claude Miller (La petite voleuse, 1988); Franco Zefirelli (Jane Eyre, 1996), Alejandro González Iñarritu (21 Grams, 2003); Michel Gondry (La science des rêves, 2006); Todd Haynes (I'm Not There, 2007); Arnaud Desplechin (Les fantomes d'Ismaël, 2017); Lars von Trier (Antichrist, 2009, for which she won the Best Actress Award at Cannes; Melancholia, 2011; Nymphomaniac, 2013); Gaspar Noé (Lux Aeterna, 2019). Jane par Charlotte, her directorial debut, was presented at Cannes Premières. Daughter of Charles Gainsbourg, she has released several albums as a singer and musician, including Stage Whisper (2011) and Rest (2017).
FILMOGRAFIA
Jane par Charlotte (doc, 2021).
Declaration
film director
"At first, I think Jane was a bit anxious about my approach. She was terrified by the idea of me digging around in areas that were too personal. I wanted to get into the mother-daughter topic and that really hit her. After Japan, we met up back in Paris and I asked her about how we were going to proceed. I'd planned on filming her in New York, and she said, "no, this has to stop!". She was shocked by the Japan sequence. […] We shelved the project and two years went by. It didn't tarnish my relationship with my mother, but it took the wind out of my sails in the flow of the film. I couldn't even watch the rushes from Japan again and told myself I must have done something wrong. Then, she came to see me in New York, and I suggested we watch the rushes together to see what the problem was. After watching them, we realized there was nothing uncomfortable; the interview was very sweet, very respectful, nicely shot, and she couldn't even understand why she'd reacted so negatively. She agreed to continue with the film."
DIRECTOR, SCREENPLAY: Charlotte Gainsbourg. CINEMATOGRAPHY: Adrien Bertolle. FILM EDITING: Tianès Montasser, Anne Person. SOUND: Jean-Luc Audy. CAST: Charlotte Gansbourg, Jane Birkin, Jo Attal. PRODUCTION: Mathieu Ageron, Maxime Delauney, Charlotte Gainsbourg, Romain Rousseau.
CONTACT: Wanted - Anastasia Plazzotta anastasia.plazzotta@gmail.com