Juste un Mouvement is a free take on La Chinoise, a Jean-Luc Godard movie shot in 1967 in Paris. Reallocating its roles and characters fifty years later in Dakar, and updating its plot, this new version offers a meditation on the relationship between politics, justice and memory. Although not anymore alive (he died in prison in 1973), Omar Blondin Diop, the only actual Maoist student in the original movie, now becomes the key character. Shot exclusively with non-professional actors and including Omar Blondin Diop's brothers and friends, everyone in this film performs themselves.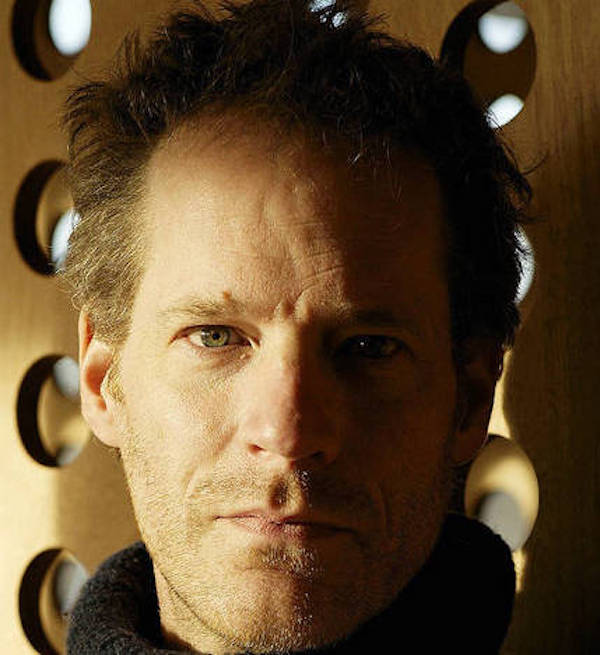 Vincent Meessen
(Baltimore, USA, 1971) is a filmmaker and artist who currently lives in Brussels. In his artistic work including moving images, he multiplies gazes and perspectives to explore the variety of ways in which colonial modernity has impacted the fabric of contemporary subjectivities. He has presented films and artworks in festivals and artistic institutions around the world, including recent solo shows at The Power Plant, Toronto and Centre Pompidou, Paris, and he has participated in the Chicago, Lubumbashi, Venice, Shanghai, and Taipei biennials, among other exhibitions. Meessen was the recipient of an Ammodo Tiger Award at IFFR in 2018 with Ultramarine. He is a member of Jubilee, a platform for artistic research and production.
FILMOGRAFIA
Issaka's (cm, 2004), The Intruder (cm, 2005), N12°13.062'/ W 001°32.619' Extended (cm, 2005), Les sociétaires (2006), Made in Belgium (cm, 2006), The Invisibles' Parliament (cm, 2006), The Residents (cm, 2006), A Broken Rule (cm, 2007), Clinamen Cinema (cm, 2011), One.Two.Three (cm, doc, 2015), Ultramarine (cm, doc, 2018), Quelle que soit la longueur de la nuit (doc, 2020), Juste un mouvement (doc, 2021).
Declaration
film director
"Omar had played his own role in La Chinoise in 1967, a pivotal film in Jean-Luc Godard's filmography. The combination of all these elements really set off my curiosity. But it was the efforts undertaken by Omar's family in Dakar to reopen the enquiry fifty years after his death in detention during Léopold Sédar Senghor's presidency that convinced me that this story contained something topical and had memorial relevance nationally, and no doubt beyond. The aim, then, was to articulate the relation to not yet remembered pasts and to investigate their possible contribution to not yet imagined futures."
DIRECTOR, SCREENPLAY: Vincent Meessen. CINEMATOGRAPHY: Vincent Pinckaers. FILM EDITING: Simon Arazi. MUSIC: Wouter Vandenabeele. SOUND: Laszlo Umbreit. CAST: Alymana Bathily,Cheikh Hamala Blondin Diop, Dialo Blondin Diop, Ousman Blondin Diop, Bouba Diallo, Marie Thérèse Diedhiou, Felwine Sarr, Alioune Paloma Sall , Landing Savané, Marie-Angélique Sagna, Mame Awa Ly Fall, Doudou Fall, Mamadou Khouma Gueye, Fi Lu, Mbagnick Ndiaye, Madiaw Njaay,Thierno Seydou Sall, Malal Almamy Tall (Fou Malade), Li Yuanchao. PRODUCTION: Jubilee, Thank You & Good Night Production. CO-PRODUCTION: Spectre.
CONTACT: CBA Promotion - Diffusion mail direct mail@cbadoc.be / www.cbadoc.be