In the forest of the Circeo, two animals, a deer and a boar, are trapped inside an enclosure. One night, as though by divine will, a powerful typhoon hits the forest and knocks down many trees. The largest tree falls on the enclosure, freeing the two animals. The deer, which is the more courageous of the two, decides to leave the enclosure to discover the surrounding world. It promises its friend that it will return, but the two don't know that whoever leaves the forest will fall under a spell.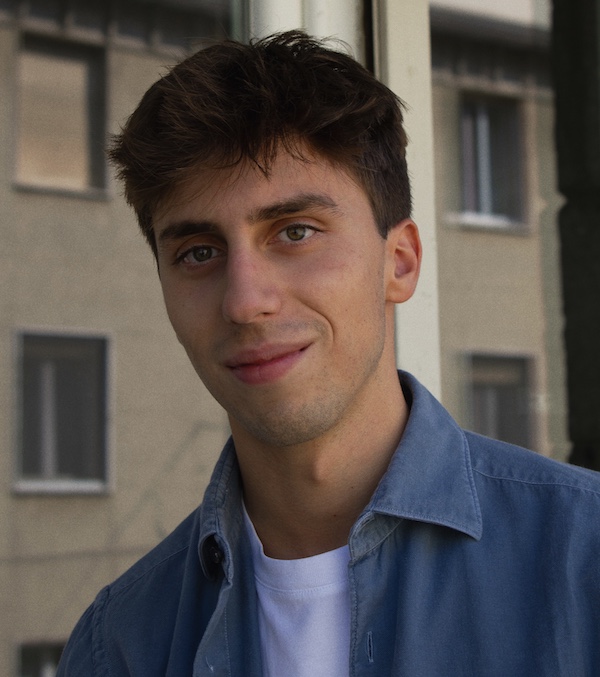 Alessandro Montali
(Parma, Italy, 1998) studied at a classical high school and later graduated in media design and multi-media arts, specializing in Filmmaking at NABA, Nuova Accademia di Belle Arti in Milan. His greatest passions and aspirations are writing and directing. During his studies, he collaborated in directing on various sets, including 1994 - La serie. His short film La danza immobile was presented at the Parma Film Festival in 2020. In 2021, he curated the FICE campaign to reopen movie theaters with the commercial Il secondo tempo, which he wrote and directed. After receiving his academic diploma, he worked as assistant director on a movie and a TV series produced by Fandango.
FILMOGRAFIA
La danza immobile (cm, 2020), Il secondo tempo (cm, 2021), L'incantesimo di Circe (cm, 2021).
Declaration
film director
"L'incantesimo di Circe arose from the need to recount one of the major territories of classical myths and the mythological figures that populate them, still today. The movie is entirely composed of documentary-like images, on which a fiction story was embroidered: a story of friendship and discovery, within a framework that recalls the typical journey of heroes and their nóstos. A personal tribute to the art of story-telling: the legacy began when we gathered around the aidos and it still exists today, when we gather around the silver screen."
DIRECTOR, FILM EDITING, MUSIC, PRODUCTION: Alessandro Montali.
CONTACT: Naba - Media Design, New Technologies and Set Design Area - Vincenzo Cuccia vincenzo.cuccia@naba.it