Giovanni, an old man nearing death, decides to write a goodbye letter to his best friend, Gesù, to tell him that he loves him and to entrust to his friend his loved ones and the world that seems to be on the brink of catastrophe. Gesù is alarmed by his friend's letter and races to his Father for permission to organize his return to Earth. Gesù's return among mankind is recounted with enthusiasm and a touch of melancholy by Giovanni's grandson on the day of his grandfather's funeral.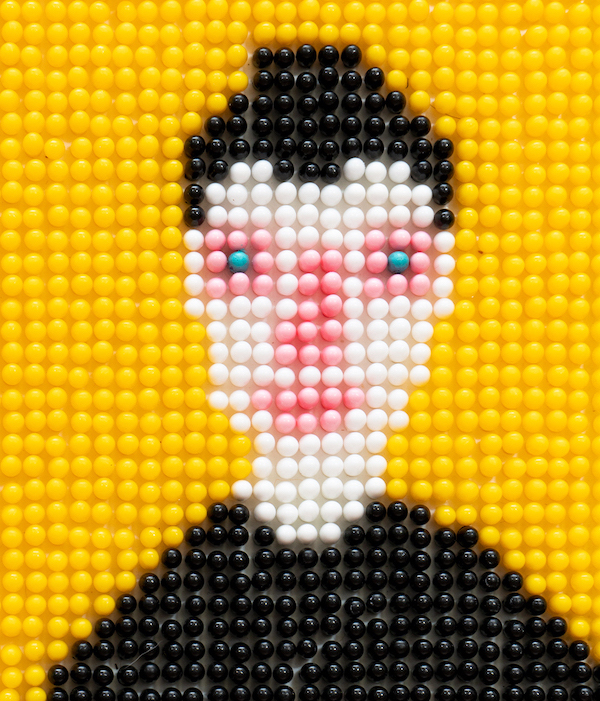 Fulvio Risuleo
(Rome, 1991) began drawing cartoons and making short films as a child. With his short Varicella, in 2015 he won the Semaine de la critique at Cannes. He debuted in feature films with Guarda in alto and in 2019 he made Il colpo del cane (The Dog Snatch). At present, he is overseeing the post-production of his third feature film, Notte fantasma. With the illustrator Pronostico he made the cartoons Sniff and Tango, both for Coconino Press. As an illustrator, he has also made the graphic novels L'idra indecisa and Pixel.
FILMOGRAFIA
Lievito madre (cm, 2014), Varicella (cm, 2015), Guarda in alto (2018), Il colpo del cane (2019), La cattiva novella (cm, 2021).
Declaration
film director
"Right away, I thought that animation could be the right format for recounting the Mirkoeilcane trilogy. After brainstorming with Mirko, this bizarre version of Jesus emerged. Instead, God is based on the pataphysical hero Ubu Re, my divinity of reference. Death is an old (but youthful) woman, who reminds me of a sort of witch. Compared to cinema, animation calls for greater previsualization and attention to details that I enjoyed experimenting with."
DIRECTOR, SCREENPLAY: Fulvio Risuleo. CINEMATOGRAPHY: Ermete Ricci. ANIMATION, COMPOSITING: Elisa Mancini, Chiara Tedone, Giaime Del Bello. MUSIC: Mirko Mancini. PRODUCTION: Fenix Entertainment.
CONTACT: Fenix Entertainment info@@fenixent.com