Jimena travels to Río Grande, on the island of Tierra del Fuego, the extreme south of Argentina, on a quest to join her half-brother Mariano. She has almost no money for her ticket but manages to finally arrive there, with the hope she will do better in that manufacturing region. The wind, the cold and the complex economic crisis form the background in which Jimena will develop her empathy and sense of belonging with regards to the people around her, as well as where she will learn to acknowledge and finally accept herself.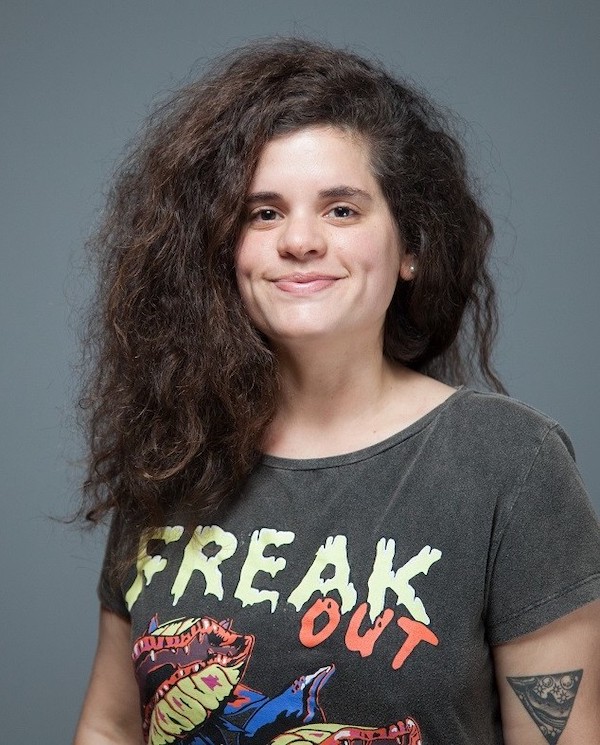 Micaela Gonzalo
(Pilar, Argentina, 1987) studied cinema at CIEVYC (Film and Audiovisual Arts) and at STCA (Argentine Film Industry Syndacate). From 2008 to 2012 she worked for companies such as Pramer, as editor, screenwriter and director. In 2016 she won the short stories contest "INCAA Historias Breves" with her film All My Joy (2018) which premiered internationally at Berlinale. She published her debut novel Neptuno in 2017. In 2017 she received the Opera Prima Award for her feature film project The New Girl (2021), in addition to obtaining the first prize in script of the Fondo Nacional de las Artes and the Ibermedia fund.
FILMOGRAFIA
Toda mi alegría (cm, 2018), La chica nueva (2021).
Declaration
film director
"Jimena is a solitary person, she's just survived day after day with no codes as to relationships with others. She has always managed on her own. Mariano, on the other hand, has become greedy and doesn't care much as to whether something is correct or incorrect. His ambition leads him to take risks without measuring the consequences. There is a third prominent character in this story that is an active part of it because of the people working there: 'the plant.' Its role is the society, to which the working class people belong and where they work every day, dispirited and resigned in an endless uncertainty. Money moves all the characters in this story. Although at the beginning they disagree on how to survive in an economic and labour crisis which is ever closer, once there is nothing left, they start to acknowledge and look to 'the other' – and understand that only if they are united will they forge their way."
DIRECTOR: Micaela Gonzalo. SCREENPLAY: Micaela Gonzalo, Lucia Tebaldi. CINEMATOGRAPHY: Federico Lastra. FILM EDITING: Valeria Racioppi. SET DESIGN: Mirella Hoijman. MUSIC: Fernando Bergami. SOUND: Nahuel Palenque. CAST: Mora Arenillas, Rafael Federman, Jimena Anganuzzi, Luciano Cazaux, Laila Maltz, Marta Salinas, Juliana Simoes, Stella Maris Maidana, Mariela Gutierrez. PRODUCTION: El Ojo Extraviado Cine. CO-PRODUCTION: Corinthian Media – Justicia Films, Capsaïcine, Tronito, Proton Cine.
CONTACT: Meikincine - Fernanda Descamps festival@meikincine.com