Massimo and his 20-year-old friends live in the suburbs; they don't have any particular talents and they spend their days stuffing themselves with drugs. When darkness falls, they troll the discotheques like animals of prey, to rob people using pepper spray. They are motivated by a thirst for an adrenaline rush and easy money, but also by the need to make a mark, to count for something in a world in which they are irrelevant.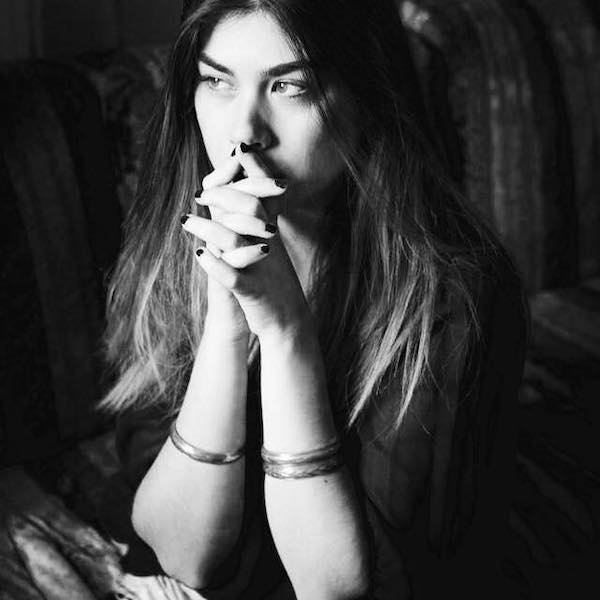 Angelica Gallo
(Rome, Italy, 1990) received her Master's Degree in visual arts from the University of Bologna. Her first documentary short, La quarta parca (2019), developed during the Eurodoc and Mia|Market programs, was presented as a world preview at the Reykjavík International Film Festival and at other international festivals. La notte brucia (2021) is her second short film.
FILMOGRAFIA
La quarta parca (cm, doc, 2019), La notte brucia (2021).
Declaration
film director
"Young people without any prospects or culture aren't supportive of each other, they don't want to react or rebel, in part because, without the tools, they don't really know why or against whom. So, the one god to which they dedicate themselves is money for money's sake, unattached to anything, any responsibility. There is no work culture because there isn't any culture: there are fashion brands, Instagram profiles of stars and influencers. And yet society is permeated by the cliché of the college graduate who ends up sweeping the streets. Thus, even parents who work honestly all day long for one thousand Euros turn into losers: there can be no pride for them, much less pity."
DIRECTOR: Angelica Gallo. SCREENPLAY: Nicolò Galbiati, Angelica Gallo, Eugenio Deidda. CINEMATOGRAPHY: Marcin Szoltysek. FILM EDITING: Massimo Da Re. SET DESIGN: Sabina Angeloni. MUSIC: Schwefelgelb, Nerone ft. Ame 2.0. SOUND: Giulio Previ, Mirko Perri. CAST: Eugenio Deidda, Lorenzo Di Iulio, Valerio Bracale, Fiorella Potenza, Marcello Fonte, Abel Ferrara, Aniello Arena, Matteo Remiddi. PRODUCERS: Guendalina Folador, Angelica Gallo. PRODUCTION: Angelika Film Production.
CONTACT: Emanuela Genovese e.genovese@savethecut.com