Alexandre, an instructor at the Canadian customs college, returns home to his small town after his employer places him on compulsory leave. As he forms a new friendship with a female Icelandic drag racer, he finds himself under surveillance by police investigators trying to get to the bottom of the sexually explicit drawings that have been troubling the town.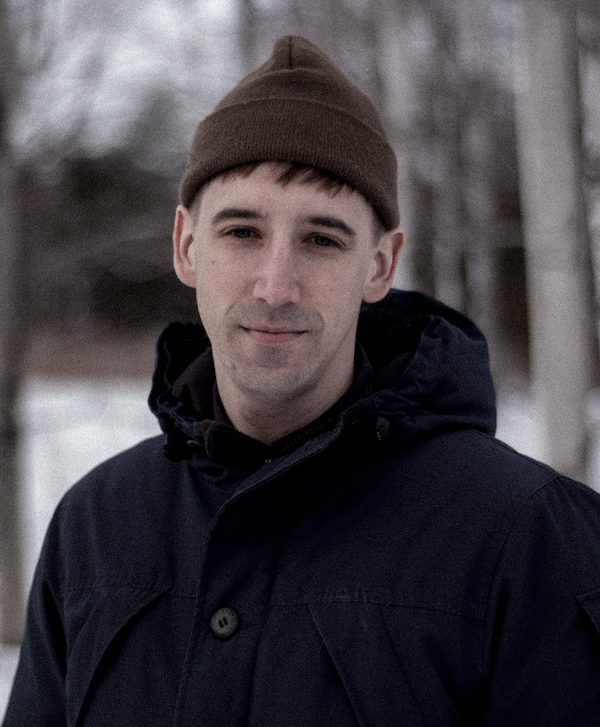 Philippe Grégoire
(Napierville, Canada) holds a Bachelor's degree in Film and Comparative Literature from the Université de Montréal and a Master's degree in Communication in the Experimental Media Creation profile from the Université du Québec à Montréal. He also graduated from L'inis in screenwriting. His short films, One Man (2016), Aquarium (2013) and Beep Beep (2011) have been presented in over 110 film festivals and in over 20 different countries. Le bruit des moteurs (2021) is his first feature film and his first autofiction work.
FILMOGRAFIA
Bip Bip (cm, 2011), Aquarium (cm, 2013), One Man (cm, 2016), Le bruit des moteurs (2021).
Declaration
film director
"I was only able to pay for my film studies and save enough money to finance my short films by working as a part-time customs officer at the land border. I didn't like working at customs and it's a part of my life that I hid from my fellow filmmakers for a long time. This first film is therefore an opportunity for me to return to this very singular experience that was my years as a customs agent who dreamt of making films. In all humility, Le bruit des moteurs allows me to shed light on a part of my life that I've long sought to deny."
DIRECTOR, SCREENPLAY: Philippe Grégoire. CINEMATOGRAPHY: Shawn Pavlin. FILM EDITING: KyriL Dubé. SET DESIGN: Suzel D. Smith, Gabrielle Falardeau. MUSIC: Joël-Aimé Beauchamp. SOUND: Julien Éclancher. CAST: Robert Naylor, Tanja Björk, Naïla Rabel, Marie-Thérèse Fortin, Alexandrine Agostini, Marc Beaupré, Maxime Genois. PRODUCTION: Andrew Przybytkowski & Philippe Grégoire.
CONTACT: H264 - Jean-Christophe J. Lamontagne jc@h264distribution.com