Leila and Damien are deeply in love, and they have a son, Amine. However, the couple's balance is undermined by Damien's bipolarity. He is a successful painter who works tirelessly on his paintings, often slipping into states of uncontrollable frenzy and exaltation. Despite his psychosis, he tries to pursue his life with Leila, knowing he may never be able to offer her what she desires.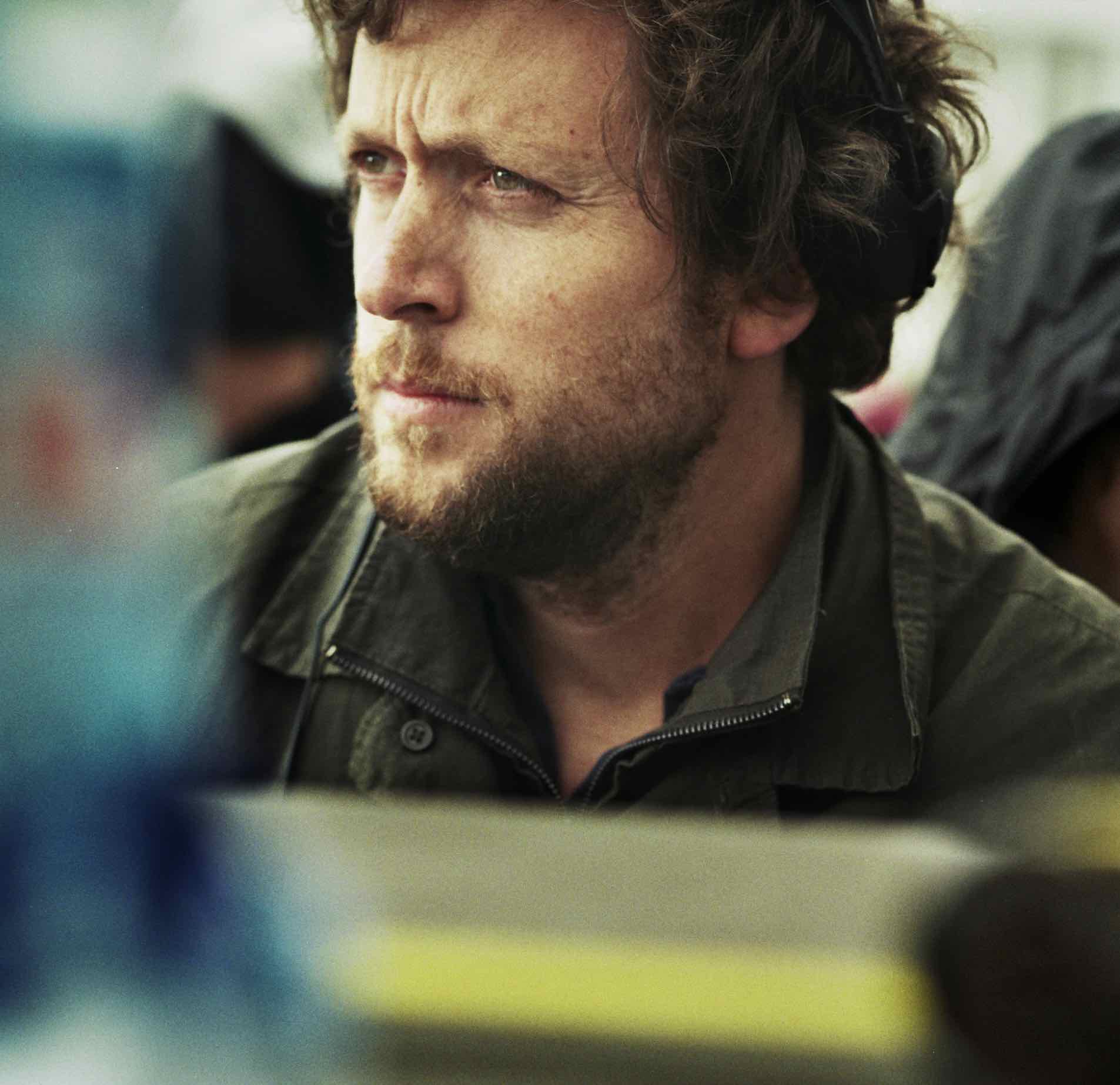 Joachim Lafosse
(Uccle, Belgium, 1975) studied at the Institut des Arts de Diffusion in Louvain-la-Neuve, Belgium, from 1997 to 2001. The short film Tribu was his thesis project with which he participated to the Namur International Festival, receiving the award for Best Short Film in 2001. His first feature, Folie privée (2004), won the FIPRESCI Award at the Bratislava International Film Festival. Of his following movies, Ça rend heureux (2006) was in competition in Locarno, while Nue propriété (2006), starring Isabelle Huppert, participated to the Venice Film Festival, where it won the SIGNIS Award. Our Children (2012) was presented in Cannes' Certain regard section, won four Magritte Awards, and was nominated to represent Belgium in the Foreign Films section of the Academy Awards. In 2015 he directed the drama The White Knights, while the next year he presented After Love in Cannes' Quinzaine de réalisateurs section, receiving the award for Best Film from the Belgian Trade Union of cinematographic critics. In 2018 he received a nominee in Venice for Keep Going. He presented his last film, The Restless (2021) at the Cannes Film Festival.
FILMOGRAFIA
Tribu (cm, 2001), Folie privée (2004), Ça rend heureux (2006), Nue propriété (Proprietà privata, 2006), Élève libre (Élève libre - Lezioni private, 2008), Avant les mots (doc., 2010), À perdre la raison (2012), Les chevaliers blancs (2015), L'économie du couple (Dopo l'amore, 2016), Continuer (2018), Les intranquilles (2021).
Declaration
film director
"The film has come to life as I always dreamed my films would. It feels like it's not dogmatic and that it lives alongside its actors, who allow themselves to be observed. Indeed, it's because of them that everything works. It all really started coming together when Leïla Bekhti and Damien Bonnard came on board; when I saw them take charge of the characters, when I saw they really wanted to do something with them. For the first time, I didn't have to assert myself; I simply had to observe".
DIRECTOR: Joachim Lafosse. SCREENPLAY: Joachim Lafosse, Anne-Lise Morin, Juliette Goudot, François Pirot, Chloé Léonil, Lou du Pontavice, Pablo Guarise. CINEMATOGRAPHY: Jean-François Hensgens. FILM EDITING: Marie-Hélène Dozo. SET DESIGN: Anna Falguères. MUSIC: Olafur Arnalds, Antoine Bodson. SOUND: Dirk Bombey. CAST: Leïla Bekhti, Damien Bonnard, Gabriel Merz Chammah, Patrick Descamps, Alexandre Gavras. PRODUCTION: Stenola Productions. CO-PRODUCTION: Samsa Film, KG Productions, Prime Time.
CONTATTI: LUXBOX Marie Lamboeuf - marie@luxboxfilms.com