LOTTA DI CLASSE - IL CINEMA DEI RAGAZZI DI EMILIO SIDOTI
LOTTA DI CLASSE - IL CINEMA DEI RAGAZZI DI EMILIO SIDOTI

During the late 1960s, Emilio Sidoti, an elementary school teacher in Albisola, decided to make some movies with his students in order to develop their critical gaze in a free and radical expressive pathway. This was the start of "Cinema dei ragazzi," Italy's first experience of "school and cinema;" it generated over twenty movies, all shot in Super8, and most of them were entirely written, directed, and edited by the children. Starting with the material of the time, this unique experience is put into relation with the present time, as the children of back then - who today are adults - are asked to recount the impression it left on them. Among the cases that clearly show the extraordinary consonance between the children's imagination and their vision as adults, and others that reveal the break between the time of childhood and present-day reality, existential pathways are drawn and emerge against the backdrop of the cultural and social transformations of recent decades, that involve a corner of Liguria but reflect what was happening throughout the country.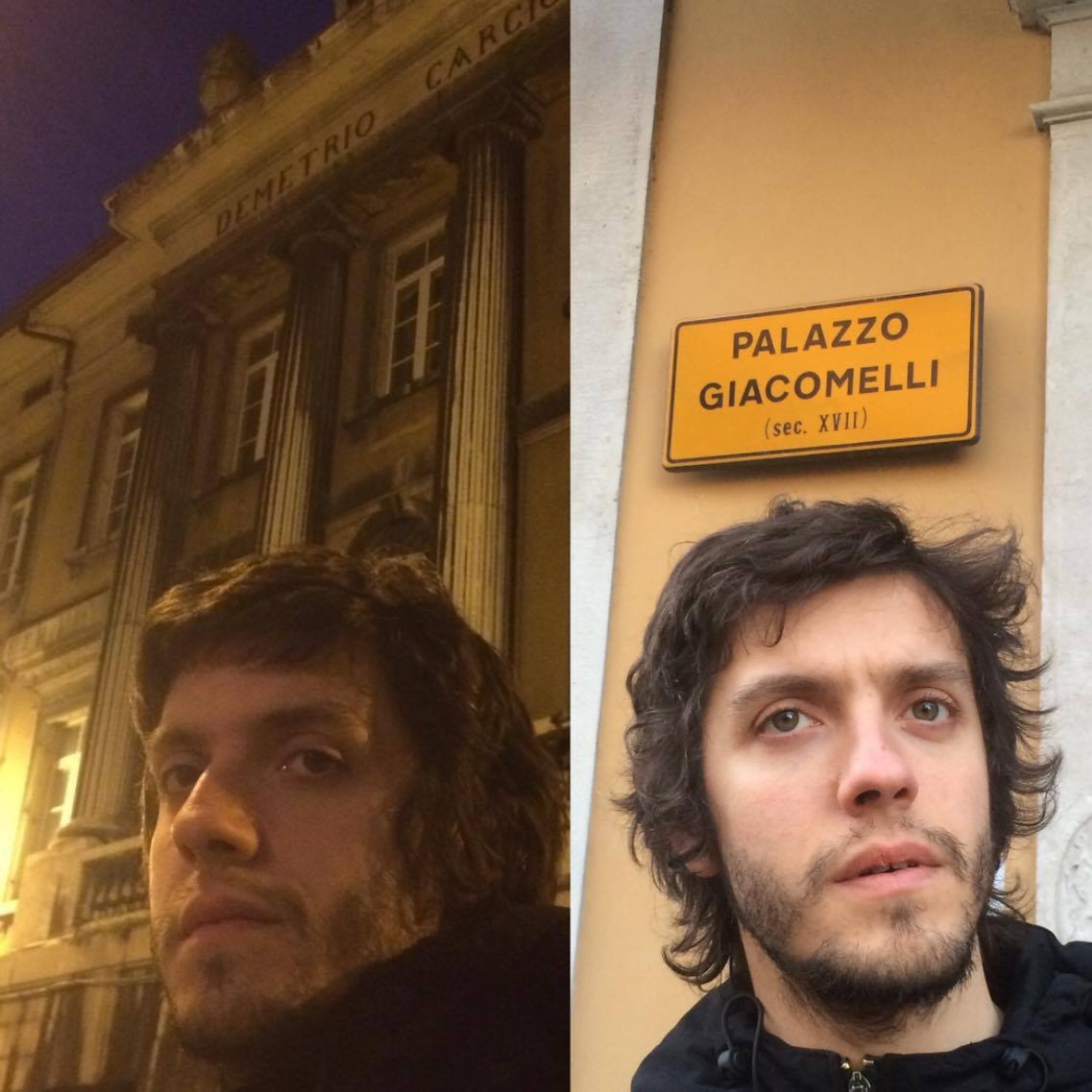 Demetrio Giacomelli
(Genoa, Italy, 1986) graduated in painting from the Academy of Fine Arts in Genoa. He first worked as an assistant director for the filmmaker Paolo Caredda on the documentaries Gli italiani e il fumetto and Fino all'estremo, produced by Sky Arte. He has participated at two editions of the Pesaro Film Festival, presenting the film Mal d'archivio in 2016 and, in 2017, Il secondino innamorato. In 2017, he made the documentary Diorama, produced by Controra Film, presented at the Torino Film Festival, where it received the award for Best Italian Documentary. In 2017, he made the sci-fi movie L'estinzione rende liberi, which won first prize in the section Prospettive at the Filmmaker Festival in Milan. In 2018, he made the movie Un'estate a Milano, which won the Jury Prize in the section Prospettive at the Filmmaker Festival in Milan. In 2018, he made the short Drive-in, presented at the Torino Film Festival just like the following L'uomo raccoglitore (2019).
FILMOGRAFIA
Mal d'archivio (2016), Il secondino innamorato (mm, doc. 2017), Diorama (doc., 2017), L'estinzione rende liberi (doc., 2017), Un'estate a Milano (2018), Drive-in (cm, doc., 2018), L'uomo raccoglitore (2019), Lotta di classe - Il cinema dei ragazzi di Emilio Sidoti (doc, 2021).
Declaration
film director
"'If we ourselves make movies, it will be easier to understand the movies other people make.' In 1972, this is what Emilio Sidoti's 4th grade students wrote in a book of the series 'Io e gli Altri,' dedicated to their film experiences. Today, all of us take for granted that we can make movies with our cell phones or low cost movie cameras. At the time, it wasn't so easy - above all for children - to have access to the world of images as creators. They endured images. Emilio gave these children the possibility to make movies as a form of knowledge of the world and their own interiority. And these young directors, each one in their own way, recounted what was most important to them. And they aren't fairy tales or the phantasmagorical gestures of superheroes. They are stories of rebellion against an injustice that they experience like an offense against their own body, about the conflict between sexual drive and outside reality, and about their awareness of death and their own finitude. Questions we are forced to deal with throughout our entire existence.".
DIRECTOR: Demetrio Giacomelli. CINEMATOGRAPHY: Massimo Foletti, Stefano Barabino. FILM EDITING: Benedetto Lanfranco. MUSIC: Mauro Diciocia. ANIMATIONS: Flavia Ruotolo. PRODUCERS: Gianfilippo Pedote, Alessandra Grilli. PRODUCTION: Controra Film, Casa delle Visioni, in associazione con Lab 80 film, con il sostegno di MiC e SIAE nell'ambito del programma "Per Chi Crea".
CONTACT: CDV - Casa delle visioni info@cdvfilms.com / www.cinema.casadellevisioni.it